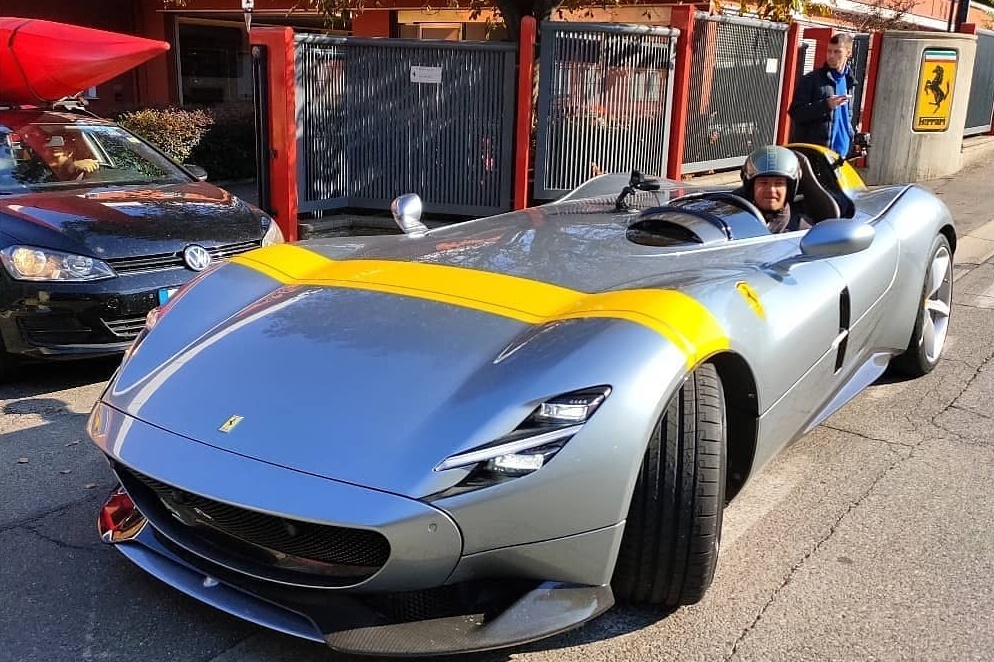 Nico Rosberg never raced for Ferrari in F1, which perhaps explains why the 2016 world champion half-jokingly offered his services to the Scuderia last month, when a stewards' penalty at the Italian Grand Prix pushed Sebastian Vettel closer to a one-race ban.
However, it's unlikely we'll ever see the German on the F1 grid straddling a prancing horse, but a stint onboard Ferrari's fiercely outrageous Monza SP1 super car is perhaps the next best thing.
Rosberg recently made the trek from Monaco to Maranello to try out for size the limited production stunning design.
The test wasn't as discrete as it was meant to be however, with Instagrammer Simone Masetti catching sight of the former F1 driver and snapping a shot before he embarked on his luxurious joy ride.
Expect footage of the test drive any day now on Nico's YouTube channel.