F1i spoke to Toro Rosso technical director James Key about what lies in store for the Italian team after the summer break.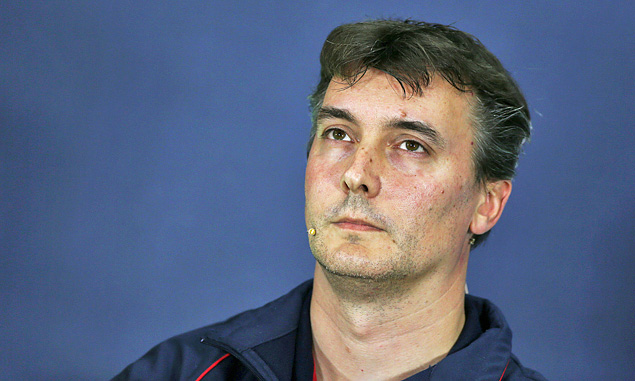 When we spoke to James Key immediately after the Hungarian Grand Prix, he wasn't looking as delighted as we'd been expecting given Max Verstappen success in taking fourth place at the Hungaroring - the team's best result since 2008. Instead, the Englishman was ruing the reliability woes that had robbed Carlos Sainz of the chance of finishing right on his team mate's tail in Budapest, and so he was focused on ways of building on their success to date and improving Toro Rosso's performance ahead of the second half of the season starting at Spa-Francorchamps later this month...
What about future developments for after the summer break? What have you got coming and when?
On the engine side, we had a little tweak in Hungary which seemed to work and there is more coming from Renault. They've been working incredibly hard to find improvements.
We'll be getting back to racing with some very quick tracks, so will there be any new developments on the Toro Rosso side for Spa and Monza initially?
We will of course have the usual modifications for Spa and Monza, running lower drag packages, which is the normal process for those two events. I expect them both to be quite tough weekends for us, given the weak points in our package. We will have to see what happens at Spa because one of our major strengths is the medium and high speed cornering ability of the car, which means we are competitive in those situations and Spa is full of corners like that, but it also has some very long straights, so we will have to see how we go. It's been known to rain occasionally at Spa and that would benefit us as well! It will be an interesting weekend in Belgium, but if it's dry and warm, we won't be as strong as somewhere like Hungary.
Beyond that, yes we have aero developments coming for the rest of the year, which have been performing relatively well in the wind tunnel. We will be bringing new bits and pieces along from Singapore onwards.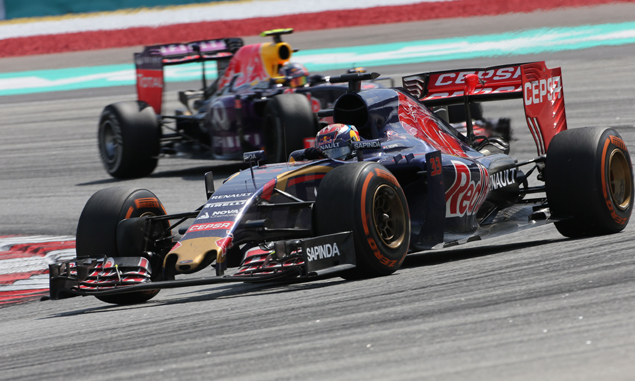 So, of the upcoming tracks, Singapore and then Sochi might suit you a bit better?
We were quick in Sochi last year, we qualified P5. It's a very high fuel consumption track, which is not easy for us, but Suzuka, with similarities to Silverstone with high speed corners should suit our car quite well and we could be quite strong in Singapore if we can get it together. The other circuits, well, we will just have to wait and see: Mexico is the complete unknown, not just because it's a new track, but also because of the effect of its altitude on the turbo engines and we will have new parts coming for that event. There's a mix of circuit types therefore in the rest of the season, but lots of them could suit us quite well and we need to make the most of any opportunities that present themselves.
Working on car development with only two rookie drivers to rely on for feedback, apart from the telemetric data you can look at, do you have to take what they say with a pinch of salt, are you missing a more experienced view?
I think Max and Carlos are getting there. They have different skill sets, so you get slightly different input. However, it's extremely valuable, it's pretty advanced considering both of them have only done ten Formula One races so far! The team of course is used to working with younger drivers and we are working continuously on improving our own methods of deriving more information based around a given driver comment or something which is not commented on but that you need to spot. Because you do miss a bit compared to working with someone who has been driving for years. Every race weekend is still a learning process to a certain extent and, on several occasions this year, the drivers are also having to learn what is a new circuit for them. You can't expect them to sit down and say 'right, this is what's happening' because they have no reference point for that track.
It certainly requires an extra effort on the part of our engineering team to derive more understanding from data when you have a couple of rookies. But car development is not entirely dependent on drivers. Your balance on addressing your weaknesses is in part down to driver comment and driver preference but there are a lot of other developments that you naturally do anyway, if there's an area of weakness or something that has got performance potential in it. There is also the normal process of day to day development on the aero side and the chassis side, where it's clear there are certain targets you've got to try and hit. In fact we had a sit down with the drivers and all the engineering team after the first nine races. That has led to us putting something in place with the aim of trying to improve and filter the understanding we are getting from the track to try and help us set development priorities from a driver comment perspective. During a race weekend, you very much live in the present in terms of track engineering and it's very easy to react to that weekend's problems. They might be very unique to that particular weekend. What you need to be able to do is filter that and say, well actually, the on-going situation is the car is tending to oversteer or it's got too much drag or whatever. That way, you can spot the underlying issues.
The technical regulations are getting more and more restrictive, so as an engineer, is there still enough going on, enough freedom, to keep you entertained and challenged?
When you get a restriction it does have the knock-on effect of requiring far cleverer and more innovative technical solutions to find those all-important performance gains. You saw that in 2009 when it looked as though we were facing much more restrictive aero regs. However, in reality it encouraged a whole raft of very different solutions that we saw over the following years: double diffusers, F-ducts, exhaust-blown diffusers, all of it very high level innovative thinking. The aim of this was to get a genuine advantage out of what, on the face of it, looked like a very restrictive situation. The rules are more restrictive now than in 2009, but there will emerge clever ways of finding more performance. So from an engineering point of view, it's tougher, but it's actually very interesting.
There are significant changes planned for the technical regulations in 2017. Do you think that's too early to be already messing around with the rules?
There's been a lot of discussion about the state of the sport this year, but you only have to look at the Hungarian Grand Prix to see what's possible as it was a fantastic race. The sport is still capable of putting on a great show. As far as I understand it, there's a desire to make some big changes for 2017, but much of it has yet to be pinned down in detail. If we do make substantial changes then, I don't think it's too early, because a three year period of stable regs is good, but with the restrictions you mentioned, it does effectively become more expensive after a while, so having a bit more freedom with a substantial change, is a big challenge for everyone. If it makes the cars quicker, which the proposed changes would do, then it makes Formula One just a little bit more special again. I think it would be a good opportunity to introduce a new breed of Formula One car. The time would be right for that.
Click here for a lighter look at some scenes from the Hungarian Grand Prix
Keep up to date with all the F1 news via Facebook and Twitter