Although Renault expects to make big strides with its future PU spec, the French constructor remains fully aware that it will not be enough to entirely erase the gap to benchmark Mercedes.
"Our power unit will not match [the Mercedes engine] in terms of raw power – I don't think anyone can have a better engine than them by the end of the current season. We know where we stand, and what our targets for next year are. Our current deficit is around 30-40bhp, so around 5-6%. Our next upgrade should halve the gap, and we'll then have to fully bridge it in 2016."
Since extra performance can primarily be found in the ICE, engineers at Viry have once again mostly worked on the combustion chamber, as well as the exhaust and inlet systems.
Our current deficit is around 30-40bhp, so around 5-6%. Our next upgrade should halve this gap, and we'll have to fully bridge it in 2016.
"The ERS and battery are obviously very important and must work flawlessly for us to perform, but these components are not actually generating performance in the first place," details the Renault Sport F1 director of operations. "It all starts with the internal combustion engine.
"Energy recovery systems were a much talked about topic last year since these were new and could unlock four seconds per lap when working smoothly. At the beginning, we were finding seconds, then it became tenths and now only hundredths. We've come full circle in terms of efficiency, and are returning to where power originates: the ICE, which is the cardinal element in the performance cycle".
Renault's 'B-spec' power unit, which will not feature the concept that engine guru Mario Illien put forward for the French constructor  – "we rejected it internally at an earlier stage of the project" – will serve as the foundation for the 2016 V6 turbocharged unit.
"What we will have at the end of the current campaign, we'll keep using next year. In a way, this is our main development programme, though we plan on adding new evolutions stemming from our other programmes."
Needless to say that Renault's next evolution is eagerly awaited by Red Bull, but also internally. Viry must recover in the foreseeable future. While the take over of Lotus looks all but confirmed, it won't make its power unit troubles go away with a wave of a magic wand, especially in today's Formula One where a manufacturer's success lie in mastering hybrid engine technologies.
Ferrari did manage to cut the gap to Mercedes: why can Renault not pull off the same feat?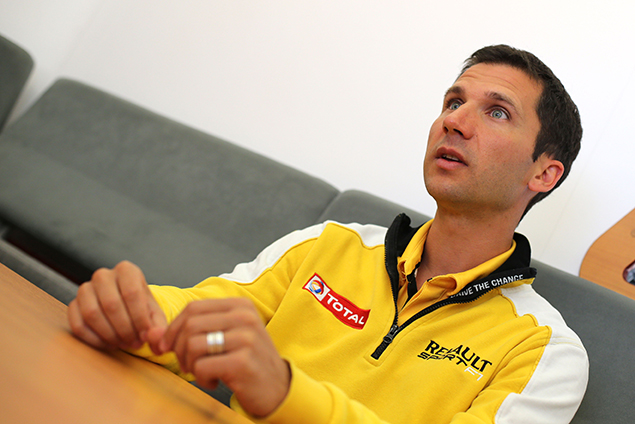 2016 F1 driver line-ups so far
F1 drivers' girlfriends gallery
Click here for Chris Medland's Italian Grand Prix preview
Keep up to date with all the F1 news via Facebook and Twitter