Force India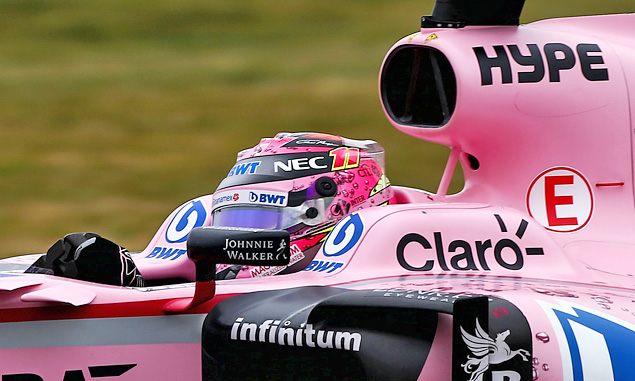 Esteban Ocon
"I had a brilliant start – it felt like four wheel drive and I moved up a couple of positions, but I lost out to Hulkenberg at the end of the first lap. After that, I had a good battle with my teammate for most of the afternoon and the team let us race – just like Canada. Sergio was fast and giving me pressure, but I was able to stay ahead. It's very satisfying to see us score points again with both cars. Our consistency is our strength this year – on all tracks we are there with good speed and scoring points. We need to keep this up in the second half of the year."
Sergio Perez
"It's been a difficult race and I have a feeling we didn't get to demonstrate our true pace. We should have finished higher, but in the end we still bring home points with both cars. I had a poor start and that compromised the rest of the afternoon, because I couldn't recover from it. Silverstone is one of the most difficult tracks on which to overtake, and even though I spent all my race within DRS range of Esteban, I never had a real opportunity to pass him. Being so close to the car in front damaged my tyres and cost me lots of downforce so there was nothing I could do. You can look back at the race and think of things that could have been done differently, but it's always easy to say this after the race. As we get to the half-way point in the season, I feel very positive about our performance. We have been doing really well as a team and I hope we can get back to our real level in the next race and after the break."
Vijay Mallya, team principal and managing director
"It's very satisfying to see both our cars finish inside the points at our home race. We've added six important points to our tally and strengthened our fourth place in the championship. It was a straightforward race from our perspective with Esteban getting the jump on Checo at the start. From there it was line astern to the flag with both drivers following similar one-stop strategies. Keeping up this consistency is important and, as we reach the half-way point of the season, I'm feeling very proud of what we have achieved from the first ten races. I have equally high hopes for the rest of the season as we continue to develop the VJM10."