Williams development driver Alex Lynn had a weekend of firsts in Singapore. The night race was his first race weekend solely in an F1 role without the distraction of GP2, and it also marked the first time he was able to come trackside during an F1 session and watch the cars he dreams of racing.
Having joined F1i on the Marina Bay Circuit to provide expert insight during our live commentary, Lynn then sat down to explain how he plans on getting himself on the other side of the fence.
"It's the first chance to get fully immersed with how a Formula One driver's life is on a race weekend and actually fully immerse myself with the engineers on a race weekend," Lynn explained. "All of my time spent with them has been on a GP2 weekend, so it's very difficult to be able to fully focus on listening to what's going on on a Formula One weekend when 75% of your brain is always on the GP2 side. So this is the time to really immerse myself.
"I think it's really good actually and I've got a lot more out of it than I ever anticipated because to be fair to Williams I've been integrated so well in to the team that I've actually got an input and I feel like a massive part of this team. That for me is such a key thing and hopefully it's going to get better the longer we go on.
"I have to say I've put in so many days at the factory that I don't think there's anybody in that whole factory that i don't recognise face to face or know personally. That's such a big thing and certainly on the race team it's key I think if I want to move forwards with this team.
"I feel completely supported in my GP2 duties. I send them reports, I see them every day that I race GP2 so there's always a debrief with Williams as well so they feel a part of it. I can only imagine it's going to get better and better. If it carries on I think it will just enhance the relationship even more, to be honest."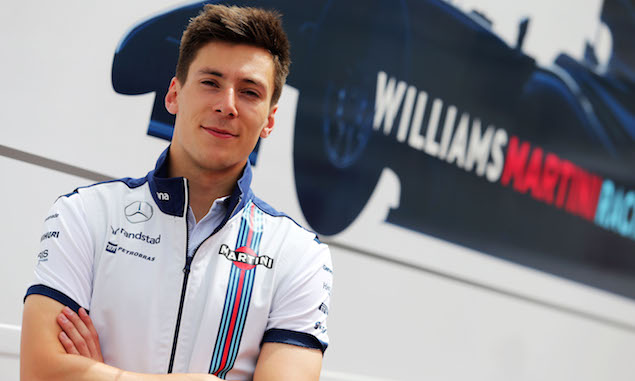 The GP2 duties have seen Lynn secure two victories in his rookie season to date, with another three podium finishes leaving him fifth in the championship. He admits the year with DAMS could have yielded stronger results, but says the experience gained will prove invaluable if he is to eventually move up to F1.
"There's been a lot of times where I wish things had gone better, but at the same time there has been a lot of days where it has all come together. So I think it's been a bit of a typical GP2 year; speed has always been mega-fast but haven't always translated it in to the result that should have been.
"Whether that's been my fault or outside factors, the truth is there has been many times where we haven't banked the result that we needed or wanted or deserved. So that's the one thing that I feel disappointed about, but at the same time there's been lessons that I don't think I could have replicated without going through them."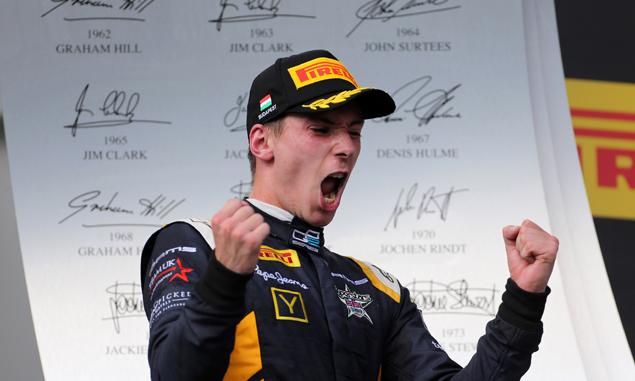 With the F1 driver market so stable and with Stoffel Vandoorne dominating, Lynn is primed for a second season in GP2 next season after what he describes as "an absolutely mega year" of securing sponsors. However, he is fully aware of the need to deliver in 2016 if he is to keep impressing Williams.
"If you do a second year, especially someone at my level being associated with a team like this, we all know what is required and what is expected. So it brings a certain different aspect of pressure but at the same time I think the best drivers step up to that and they take the chance that they've been given. I think it would be a massive difference and it will be a very important year."
This year's driver market has not offered even the slightest chance of an F1 seat to many young drivers for next season. While saying he is ready for an opportunity, the 22-year-old believes the end of 2016 could be the perfect time to be trying to step up if he enjoys a successful season, with a number of contracts set to expire.
F1 is all about timing and I think if I can have a good year next year then it could be very good timing
"It has been very stable but I've been saying for the last two years now that I think given the opportunity I would be absolutely fine. But this is Formula One and chances are pretty rare as things come. So it's all about timing and I think if I can have a good year next year then it could be very good timing."
As last year's GP3 champion, Lynn is following in the footsteps of Valtteri Bottas who won the same title in 2011. With Bottas then being guided in to an F1 seat at Williams having started out as the team's test driver, Lynn says he wants to be given the chance to prove himself worthy of similar backing.
"I hope so. First things first, I really want to continue with this team and continue building on such a great first year with the team and such great relationships I've already built. I think I can really flourish in this environment like Valtteri has proven. I believe I've had a strong enough first year in GP2 to warrant the chance to really put everything I've learned this year together in to another campaign and I really hope the powers that be reward me with that opportunity."
Having left the Red Bull young driver program at the end of last year, Lynn appeared to have made the right choice when he secured his current F1 role alongside a GP2 seat. So, compared to the start of the season when he joined Williams, does he feel closer to F1 now or has this year shown what a big challenge it is to get there?
"Good question…
"Do you know, I have to say I think I've never felt close … it's a weird thing because since I started Formula Renault you feel so far away. Even when I sit here today, I can't imagine ever feeling like you've made it until you actually make it.
"We all sit there and dream at night of being a Formula One driver but I can imagine being told 'OK, you've got the seat, you've got the chance that you've always wanted'. That for me must be an incredible feeling that I don't think you can actually even comprehend.
"So that's why I think, do I feel closer? Yes and no. In the back of my mind I know that it's there if I do the job and if the opportunities open up, but by the same token you're well aware that there is many chances of you not getting there and that keeps you very grounded!"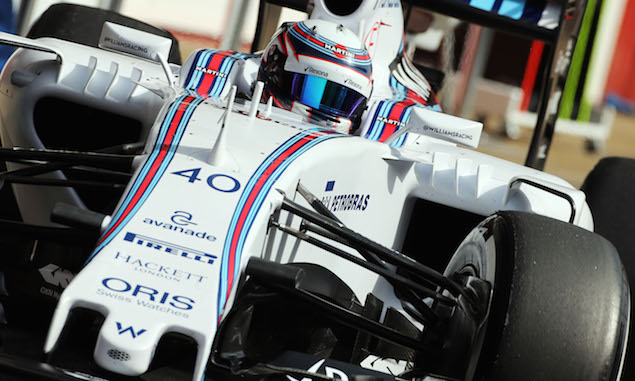 Who said that? Lauda. I SAID, WHO SAID THAT?
Take a look at the technical updates from Singapore and Japan