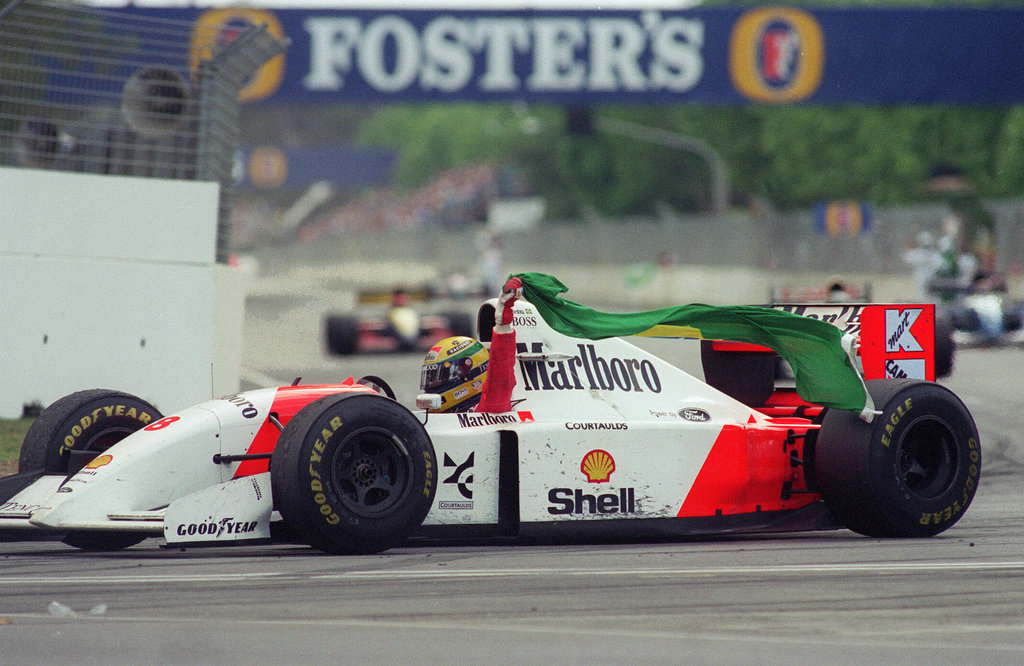 10. Australian Grand Prix 1993
The Australian Grand Prix in Adelaide was the concluding race of the 1993 season, and also Ayrton Senna's final race for McLaren after six seasons together. It would also prove to be - although obviously no one knew it at the time - the last of Senna's 41 Formula 1 race victories.
Senna had succeeded in taking his first pole position since the 1992 Canadian Grand Prix, breaking a run of 24 consecutive poles for the now-dominant Williams team which had been on the cusp of a clean sweep for the season. After three attempts to get the race started, Senna leapt away into the lead where he remained for all but five laps during the pit stop sequence. He won by over nine seconds from Alain Prost, who was himself making what would prove to be his final F1 appearance. It had been a calm, straightforward demonstration of the Brazilian's unparalleled ability
The following year Senna replaced Prost at Williams, but it proved to be a troubled start to the new arrangement. There were frustrating retirements in the first two races of 1994 in Brazil and Japan that piled the pressure on him to perform in the next event: that was the San Marino Grand Prix at Imola on May 1. And sadly it is here that Senna's story comes to a premature end, in events that still feel as shockingly raw and painful today as they were at the time, 25 years ago.