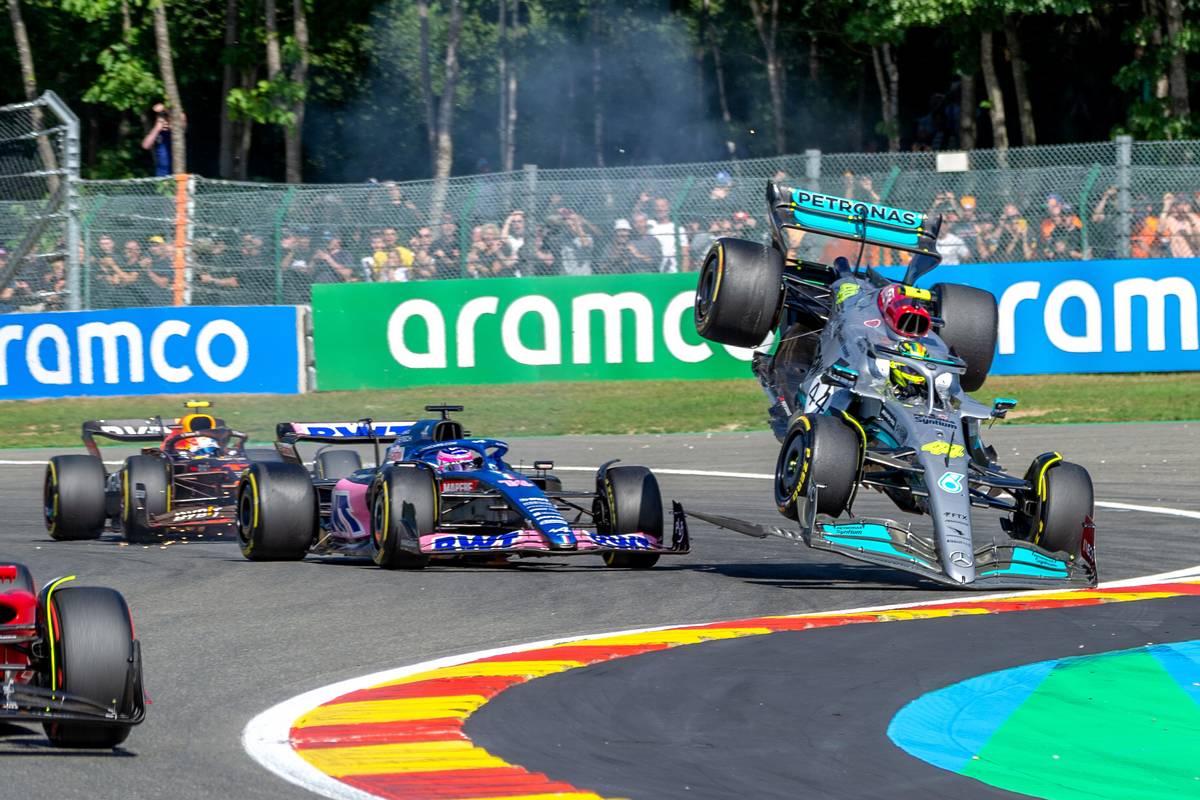 Lewis Hamilton (Accident damage, Lap 1): 5/10
This wasn't quite a total disaster for Lewis Hamilton, but ... Okay, it was. both he and his team mate George Russell were lamenting the pace Mercedes showed in Friday's practice sessions which left them both over a second slower than the front runners. If he hoped to find some answers overnight, it was a forlorn one and the gap widened to 1.8s in qualifying to the bafflement of all concerned in the Mercedes garage, Hamilton calling the performance a 'kick in the teeth'. The silver lining was that grid penalties for those ahead meant that he would start in a grossly flattering fourth place with a chance of a podium at least. But then he collided with Fernando Alonso when he turned in on the Alpine at Les Combes. At least he took responsibility for it - "Fernando was in my blind spot and I thought I left more room than I did, so it was my fault and I paid the price" - but it was a painful end to a terrible weekend for Lewis.
Valtteri Bottas (Accident, Lap 2): 6/10
There were certainly no birthday presents on offer for Valtteri Bottas this weekend. A hydraulic leak meant he ran only two laps in first practice, and that put him on the back foot in FP2 when he was only 18th leaving him a long way behind his Alfa Romeo team mate Zhou Guanyu. But Bottas was very well aware of the grid penalty situation heading into qualifying and knew that whatever he did he was going to start from P14 on the grid (in fact it was 13th when Yuki Tsunoda had an overnight engine change). As a result he simply didn't try to set a representative lap in Q1 and was the first man eliminated having first given Zhou a helpful tow. Perhaps the racing gods took umbrage at this lethargy, because when the race got underway he found himself bearing down on a spinning Nicholas Latifi and had to take evasive action to avoid the Williams. It left him beached in the gravel, triggering the only safety car of the race as marshals recovered the car while Bottas trudged home.