Grand Prix Drivers Association (GPDA) chairman Alex Wurz sits down with F1i to discuss the Strategy Group decision to delay cockpit protection until 2018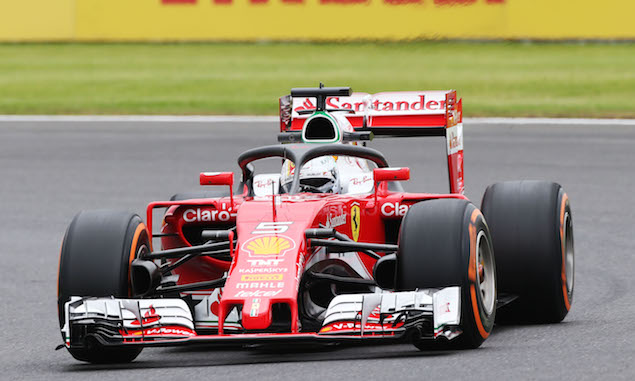 How surprised were you by yesterday's decision on the Halo?
"That's the right word that I'm surprised by the decision that the Halo is delayed by one year. Of course I fully respect the decisions of the Strategy Group but I'm surprised because just a few days ago the FIA experts who developed the system in close cooperation with the teams presented it as ready to go and developed. Now to hear that it is delayed by a year, I'm surprised about that. But there you go."
One of the problems appears to be a lack of testing to check visibility at places like Spa, do you think they are weak arguments?
"I understood that with all the test runs we have and the simulation tools they have that we went through that process. Additional head protection was developed since 2010. The first presentations were to the drivers two years ago and that's a hell of a development timeframe for F1. Maybe the Strategy Group has better research on that and they've done this decision … at the end of the day I'm surprised. And I hope that the delay doesn't mean that we see exactly that accident in the next 12 months that the Halo was invented to prevent."
The statement from the Strategy Group meeting suggests no guarantee it will be a Halo in 2018…
"No, no. Also the Halo is not the final solution which will be in place from now until the end of Formula One - hopefully there is no end to this great sport - but it's one step, the first step. It's like when you design something, you do the first drawing, then the second one will be better, and the first prototype. So we went through all this and then that safety device designed by the same experts who develop these extraordinary safe machines already. So I don't doubt they have done a good job, and they presented it to drivers and teams and stakeholders as ready to use, but of course in design you first have the function above the aesthetics.
"So now we would move to the aesthetics and the Red Bull Aeroscreen is nothing else but the first step towards making it look a bit different. We may end up with the coolest looking jet fighter style race cars which especially kids or guys with my taste will related to. Who says these cars are beautiful? I don't think actually an F1 car is beautiful. I think the sport is stunning, but there you go."
Sebastian was saying yesterday how surprised he was by how many drivers were originally in agreement and are now critical of the Halo - said 90-95% voted in favour - is that right?
"We have meetings. Sebastian is a director of the GPDA as well as myself, we had various discussions and it's true to say that after last year's Austin presentation from the FIA we held an extra GPDA meeting. 17 drivers took time to be at this meeting and 17 drivers voted that they accept the Halo, they accept the safety improvements of what the FIA is trying to do. So that was 100% of drivers, and it was a private meeting so it was exactly the forum to speak out.
"Of course opinions and moods are changing, so then we had another meeting this year when we asked ourselves if we agreed that F1, the teams, the FIA should continue ongoing safety development. That was a question to 26 Formula One drivers and 95% of them said yes the FIA should do ongoing safety developments, and 5% did not reply. Maybe they did not understand the question or they didn't want to answer, I don't know, but there was not one driver who spoke against ongoing safety developments. And this was an individual survey where they had time to fill it out, it was not peer pressure, it was not an instant vote.
"I am aware that some drivers are more drawn to speak about the aesthetics and some think about the DNA of the sport which I am very happy that they do because we do have to define what F1 is, was, and stands for. Maybe come up with a what is actually F1's DNA because we don't seem to know it. Is it just four wheels and a steering wheel? Is it a racing series with the best drivers? Is it just a racing series with the most spectators? In the rules it speaks about open-wheel racing, it doesn't speak about open-cockpit racing, but what is all this tradition?
"In the 1960s traditionally every six grands prix we saw a driver killed and we moved on. The great Enzo Ferrari said never ever will a driver sit in front of an engine in a Ferrari car, only until evolution told him it's better to have the engine behind the driver and not in front. We've gone from leather hats to carbon helmets and I think it's wrong to say that safety should be frozen. We should be open and this is what the drivers said. The drivers did not demand the Halo, we accepted it. I think evolution and the FIA safety quest which is indisputable in its track record, this process has asked for Halo."
Why do you think the teams are against it?
"I don't know. You'll have to ask them."
What happens next? What will you and the drivers say and do?
"The Strategy Group said additional head protection - maybe Halo, maybe something else - will be introduced in 2018. The drivers and I, if I can help in anyway in the role of chairman of the GPDA, will be very proactive and helpful for this development process. As we have been and as we always will be. Because we know that if you neglect safety it is not good for the sustainability of the sport."
Chris Medland's 2016 German Grand Prix preview
FEATURE: Halo: splitting opinion in F1
Scene at the 2016 Hungarian Grand Prix
Keep up to date with all the F1 news via Facebook and Twitter