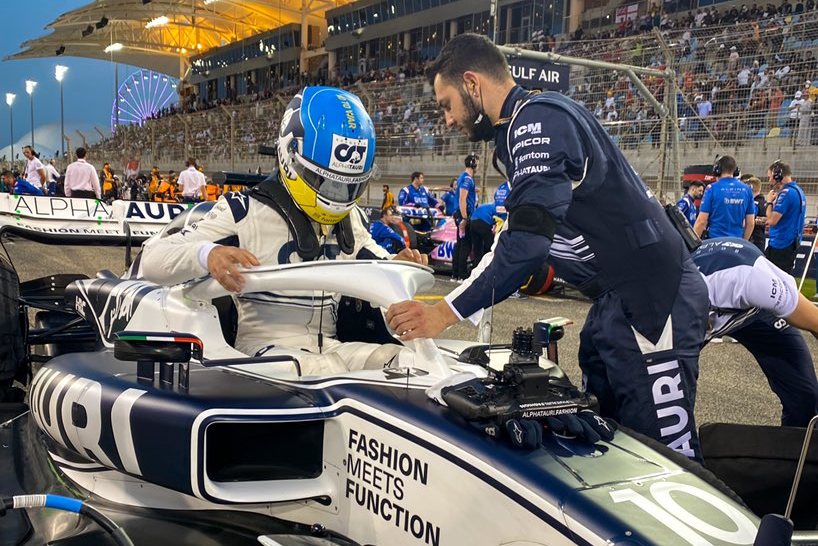 Pierre Gasly (Retired, Lap 44): 7/10
A classic case of a driver who did absolutely everything he was asked for, but still ended up walking away from the weekend empty-handed. Although he topped first practice, it was clear that Pierre Gasly's AlphaTauri wasn't comfortable in the colder night time conditions in Bahrain and he had to battle to get into the final round of qualifying. Rewarded with tenth place on the grid he made up a couple of spots on the first lap and thereafter spent the rest of the race in eighth, barring some pit stops fluctuations; but then on lap 44 the car become literally too hot to handle and his hopes of earning points went up in flames. Literally.
Max Verstappen (Retired, Lap 54): 9.5/10
All the signs said that Max Verstappen was the hot favourite to open his 2022 with a comprehensive victory. Our Magic 8 ball certainly agreed, it's never wrong. But even though he finished Friday practice on top of the timings, the Red Bull was only 0.087s quicker than Ferrari's Charles Leclerc. Same again in final practice when Verstappen was only 0.096s ahead. This would have sounded warning bells in the Red Bull garage, and those qualms were confirmed when he came out second best to Leclerc in qualifying. In the race he tried several times to pass Leclerc, but each time the Monegasque had enough in reserve to counter strike. By the time Verstappen's power steering issues kicked in, it seemed likely he would have to settle for second place: and then a suspected fuel pump issue put even that out of reach.