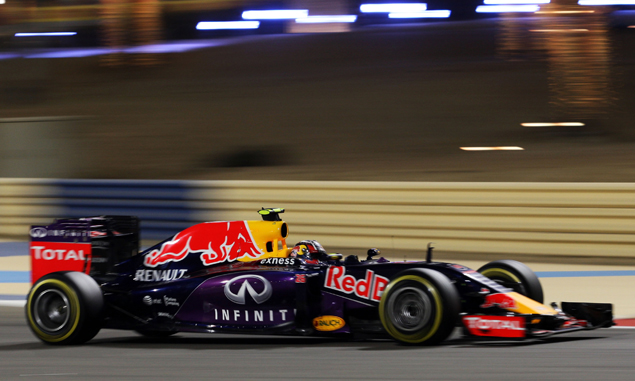 Daniil Kvyat claims he "will not doubt (his) own abilities" after his first four races at Red Bull were marred with problems and only yielded a pair of ninth place finishes in Malaysia and Bahrain.
The Russian is stepping up from sister squad Toro Rosso this year and has big shoes to fill following the departure of four-time world champion Sebastian Vettel to Ferrari.
In Daniel Ricciardo, Kvyat also has to deal with a three-time Grand Prix winner as his team-mate and though he was able to outrace the Australian at Sepang, the 20-year-old sits 15 points adrift in the standings.
The F1 sophomore actually scored as many points across the initial fly-away events as he had done over the same period during his rookie campaign. But Kvyat remains adamant he can bounce back from his slow start and casts the criticisms aside.
"I will not doubt my own abilities, and if others have, I don't care," he said.
"It's frustrating of course, but on the other hand things can turn around very quickly.
"Obviously, there are things to look at and I'm used to sorting things out with hard work and dedication and that will not change."
There is no denying that Kvyat has had more than his fair share of bad luck in the Renault-powered RB11, especially when it comes to engine reliability.
Indeed, the 2013 GP3 Series champion failed to start the opening race in Melbourne when he hit trouble while making his way to the grid.
He then succumbed to an ICE failure during the Chinese Grand Prix and saw his progress in qualifying blighted by energy issues at Sakhir.
All Kvyat hopes for is a smooth race weekend to see how he truly stacks up against his rivals.
"It's about having clean sessions all the time and this is not really happening at the moment.
"When it's so tight, any small thing can hold you back but I'm looking forward to finding a (clean) weekend.
"Then it will be interesting to see where I stand and if I will still be a bit backwards or in front.
"I don't even know where I am at the moment."
Click here for analysis of the development war between Ferrari and Mercedes 
Keep up to date with all the F1 news via Facebook and Twitter