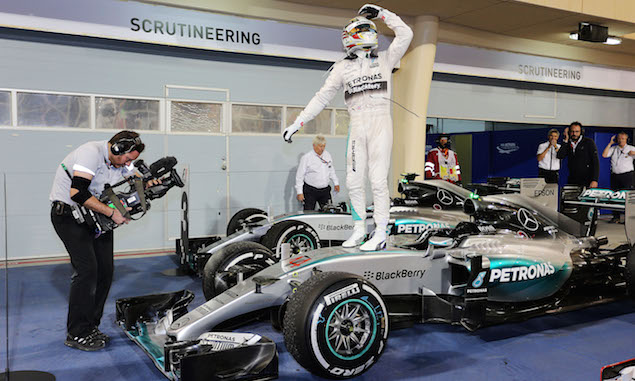 Lewis Hamilton says he feels "very powerful" in the 2015 Mercedes and believes it suits him better than the car he won last year's title in.
Mercedes dominated the 2014 season, with Hamilton taking 10 victories on his way to a second world championship. Having started the new season in even better form - taking 93 of a possible 100 points in the opening four races - Hamilton admits he is feeling even more comfortable with this year's W06 after already opening up a championship lead of more than a race victory.
"I feel very powerful in this car, with the package we have," Hamilton said. "I feel I am able to get everything from it. I feel more comfortable in this one than I did in last year's one. I feel within myself that whatever approach I have the powers are greater than ever from the car – I put it there and it goes there, and then I get the exit.
"Naturally you feel there are always things you can still do, its hard to always pinpoint what those are and to tell the team what to focus on. Focus on this, focus on that, but that's what a team leader has got to do. So that's what I am trying to, along with Nico, as drivers to guide the team of where to go next."
However, when asked if he feels he is unbeatable at the moment, Hamilton replied: "I don't know what the feeling of unbeatable is and obviously [Bahrain] shows that we are not unbeatable."
Click here for a more light-hearted look at the Bahrain Grand Prix weekend 
Keep up to date with all the F1 news via Facebook and Twitter