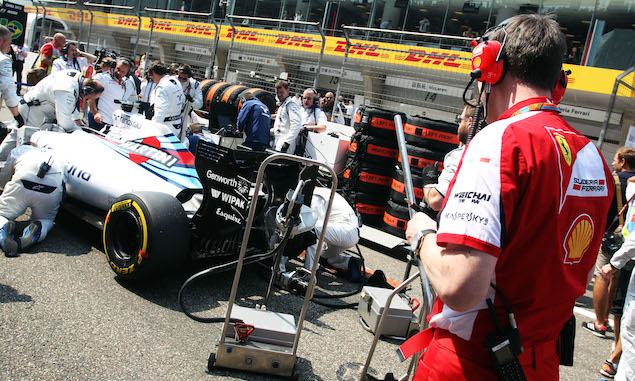 Felipe Massa says Ferrari's superior budget to Williams is beginning to show this season after his former team made major strides forward.
Ferrari endured a tough 2014 season which saw Williams beat it to third place in the constructors' championship. Following a winter of change which has seen Sebastian Vettel join and a new team principal installed, Ferrari has made an impressive recovery to be able to challenge Mercedes on a regular basis, winning the Malaysian Grand Prix.
With Williams operating on a budget around half the size of Ferrari, Massa says the difference in resource is beginning to show now his former team is operating effectively.
"I think if you have two teams that are working in the right way, but one team has also double the budget it makes a difference," Massa said. "If you have a team that is struggling for different reason, then the money makes less of a difference, but if you have both working in a good way with an understanding then it's good to have the more and more you can. It's clear."
However, Massa agrees with team-mate Valtteri Bottas, believing Williams can still cut the gap to the leaders this year.
"I hope [Williams can improve], we have to keep working. We will not give up before we understand there is nothing we can do, there is still a long way to go and we need to believe everything can be possible."
Click here for a look at the brake-by-wire system which caused Mercedes problems in Bahrain
Keep up to date with all the F1 news via Facebook and Twitter