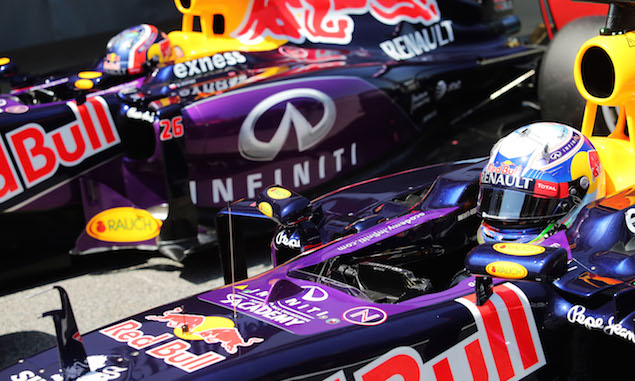 Daniel Ricciardo says Red Bull can no longer blame its power unit as the reason it is losing out to Toro Rosso having been beaten in qualifying in Spain.
Carlos Sainz and Max Verstappen will start from fifth and sixth respectively after an impressive performance at the Circuit de Catalunya. With Daniil Kvyat the highest-placed Red Bull in eighth - 0.6s slower than Verstappen - there was a clear performance difference and a frustrated Ricciardo says the team needs to investigate the reasons after he faded to tenth place in the final part of qualifying.
"To be honest, I thought we'd done pretty well today up until Q3," Ricciardo said. "I thought practice, Q1 and Q2 we'd adapted as well as we could with the track time we'd had. In Q3 it was looking half decent and then into the third sector, which is definitely my strongest sector out of the three in qualifying, I lost all my grip there, lost the rear into 10 and then it's a snowball effect for the whole last sector. All my gain was lost and right now there's no explanation.
"I lost a lot of time. Compared to my Q2 in lap, that I aborted, I was half a second down. So we lost time, but I don't know why, I don't know if the wind changed or what but it was frustrating. Even if we did put the lap together somehow we're still behind Toro Rosso. "
Asked why Toro Rosso is quicker, Ricciardo replied: "I don't know. Hats off to them of course, but we have to be in front of them. To be more than half a second behind it's not just the engine where we're struggling."
Click here for Saturday's gallery from the Spanish Grand Prix
Keep up to date with all the F1 news via Facebook and Twitter