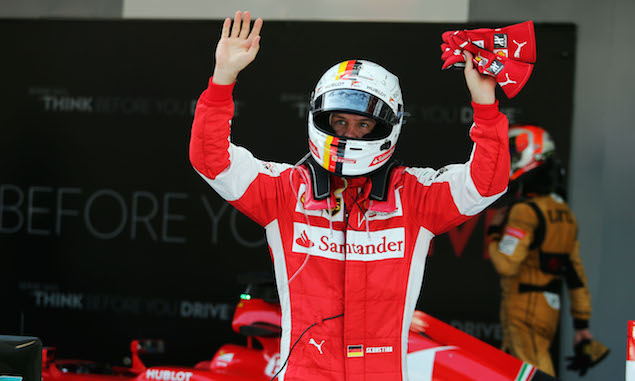 Sebastian Vettel is confident Ferrari is closer in performance to Mercedes than it appeared at the Spanish Grand Prix.
Following Vettel's victory in Malaysia, Ferrari pushed Mercedes close in China and Bahrain but Sunday's race at the Circuit de Catalunya saw Nico Rosberg 45 seconds clear of his fellow German. Vettel says the gap needs investigating but he doesn't feel it is a true representation of how competitive Ferrari really is.
"Obviously, if you look at the gap in the race it was the biggest gap we've had so far so your conclusion might be that it's not so good, but I think we're quite confident that we're going in the right direction," Vettel said. "For some reason, I don't think we were so competitive here which explains the gap.
"Now we're obviously trying to understand and find the reasons. Either this track didn't suit us or the conditions really suited Mercedes. I think it's more likely to be one of the two, because if you take the average, obviously we've been closer in the last couple of races, so I'm looking forward to Monaco and looking forward to being closer to them again."
And Vettel says his confidence comes from the feeling Ferrari has improved its car thanks to the updates brought to Barcelona.
"For us I'm pretty confident we will get closer again pretty soon, so hopefully in two weeks' time it's a different picture. I think we have done a step forward as a team in terms of performance. Obviously it doesn't really show here but I'm quite confident that in the next couple of race we'll be stepping up our game again and I'm looking forward to that."
Click here for Sunday's gallery from the Spanish Grand Prix
Keep up to date with all the F1 news via Facebook and Twitter