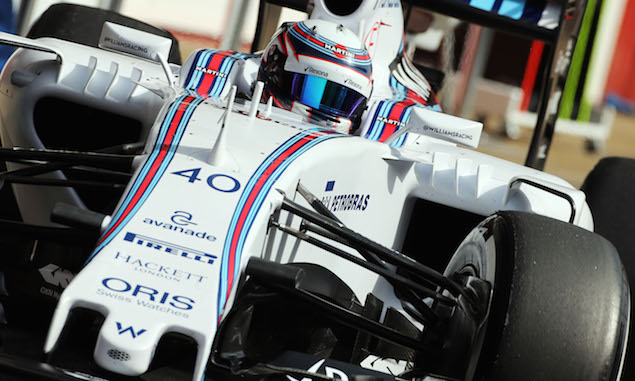 Alex Lynn says he underestimated the "extreme amount of power" from an F1 car ahead of his day testing for Williams in Barcelona.
The reigning GP3 champion was making his Williams debut at the Circuit de Barcelona-Catalunya, driving the FW37 on the second day of in-season testing. Having finished the day fifth quickest, Lynn says he is happy with the progress he made throughout the day once he got to grips with F1 machinery again.
"It was a really special day, really pleased with how it went, managed to get through the whole programme as we would have liked, and also got a really nice feeling for the car, so yeah, very positive," Lynn said.
"I always underestimate the power of the car. The power unit produces an extreme amount of power compared to anything I've ever driven.
"Also it has a lot of grip, and everything is made so perfectly as you'd expect from a grand prix team like Williams. It was a really lovely experience, such a well-made car, it's hard to put it into words really. It's very rare you get to drive something like that."
Lynn admits he didn't start showing his full potential until late in the day as Williams ran a concise schedule totalling 52 laps.
"It took me quite a long time to really feel comfortable with the car because it is very, very different to anything I've ever driven. I'd say it was only in the last few runs I feel I was really on top of it, and I didn't get that many laps in so it was always going to be a little bit limited.
"But going through the quick corners, Turn 3 and Turn 9, it was always going to be a special feeling in a Formula 1 car. It was nice to build up to something like that and enjoy what the car can do. It was nice to push the car to its limits, and we were setting some quick laps in the end."
Click here for Wednesday's gallery from testing at the Circuit de Catalunya
Keep up to date with all the F1 news via Facebook and Twitter