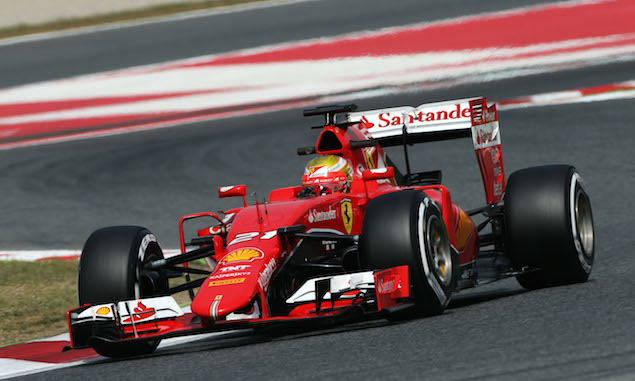 Esteban Gutierrez says Ferrari has been exploiting more from its aero package during the in-season test in Barcelona.
Ferrari brought an upgrade to the Spanish Grand Prix last weekend but struggled to get the most out of it, to such an extent that Kimi Raikkonen reverted to the old package in order to compare the two in the race. After his first day in the Ferrari, Gutierrez says the new parts are an improvement and his role has been to understand how to get them to work more effectively.
"The new package is better," Gutierrez said. "You could see it from the race where Sebastian was in a better shape overall. Today we have improved that. There was a bit of a difficulty on a way to set-up the car for the package and this was one of things that was interesting to improve for this test."
Having also been working on driveability from the power unit, Gutierrez - who last drove an F1 car when racing for Sauber in Abu Dhabi last year - says he is surprised by how well the Ferrari performs.
"It is quite impressive actually. It is the first time I drive this year's car and the feeling straight away very positive and different to what I am used to. I am really grateful because everyone was really looking forward to me to test the car. I have been a lot in Maranello and the simulator, so it is interesting to correlate that and keep up the work and development."
Click here for Wednesday's gallery from testing at the Circuit de Catalunya
Keep up to date with all the F1 news via Facebook and Twitter