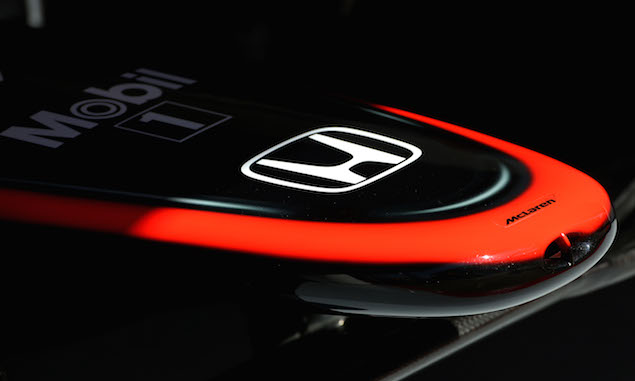 Honda motorsport chief Yasuhisa Arai says the engine manufacturer has identified the key areas it wants to spend its tokens to develop its power unit.
Having returned to the sport in partnership with McLaren at the start of this year - one year after the introduction of new regulations - Honda had to wait until the Australian Grand Prix to find out how many tokens it would be allowed to spend on development this season. With five races under its belt, Arai says Honda has now highlighted where the tokens will be utilised.
"We don't have the complete plan to use the tokens, which areas and when," Arai said. "We already prepared or confirmed which areas are the most effective. I know we are making the plan to apply race-by-race how many tokens we spend, that's the plan we are making right now."
Asked specifically where he feels Honda needs to develop using its tokens, Arai replied: "One is combustion, and the MGU-K and MGU-H because energy is a very important part. Combustion and energy recovery systems are very important.
"Maybe change the combustion concept, or the turbocharger, or the camshaft, those kind of parts. We are now confirming which parts are most effective. We should try to change the combustion concept because maybe the other power-unit suppliers always think about more good combustion characteristics.
"Every day, on the RnD side they are already thinking about it, calculating or testing a new combustion concept to get more horsepower to immediately apply. Maybe that's the time to use the tokens."
Click here for a look at the radical Honda power unit design
Keep up to date with all the F1 news via Facebook and Twitter