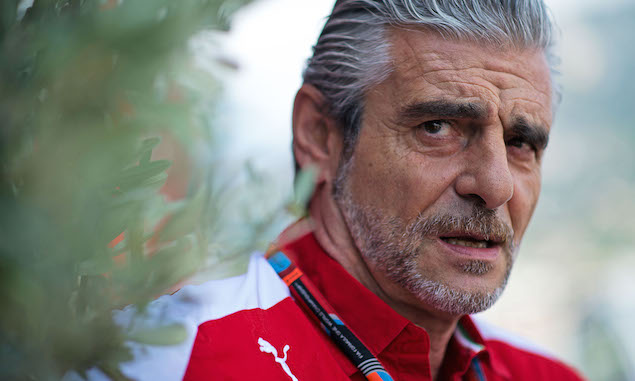 Ferrari team principal Maurizio Arrivabene believes Mercedes got too complacent about its advantage when pitting Lewis Hamilton in the Monaco Grand Prix.
Hamilton stopped under the safety car late in the race despite enjoying a substantial lead, a move which dropped him to third place behind Nico Rosberg and Sebastian Vettel. Despite being on fresh tyres, Hamilton - who believed his two rivals would also pit - was unable to pass the Ferrari and finished in third.
Asked if Ferrari considered pitting, Arrivabene replied: "No, actually it was the opposite and we were nervous at the beginning thinking about them to pit.
"We were looking for the window and our strategist said 'we stay cool, they are doing a kind of show'. In any case, he said that if they come in then we would stay out. He was really straightforward on this and he was right. I know that we were lucky, I'm not telling you something different.
"In my opinion, they were a bit too much convinced about their power, and I recognise they are very intelligent and stronger than us, but this time we were smarter."
Mercedes chairman Niki Lauda branded the error "unacceptable" and ordered an investigation in to the mistake.
Click here for a gallery of Max Verstappen's crash with Romain Grosjean during the Monaco Grand Prix
Keep up to date with all the F1 news via Facebook and Twitter