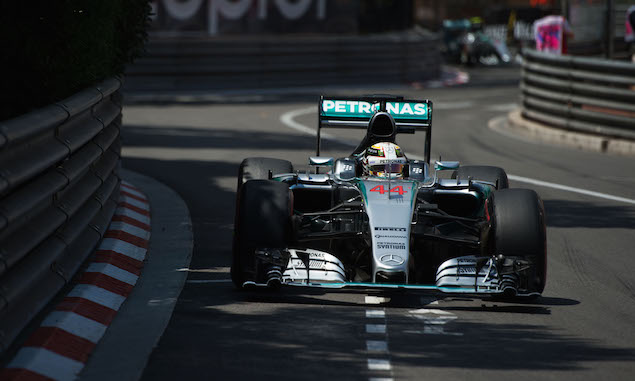 Mercedes boss Toto Wolff says the team miscalculated Lewis Hamilton's advantage when calling him in to pit during the Monaco Grand Prix.
Having been comfortably leading the race, Hamilton's late pit stop under the safety car dropped him from first to third and he was unable to overtake in the closing laps. With team-mate Nico Rosberg going on to take victory from Sebastian Vettel, Hamilton saw a dominant victory taken away from him and Wolff explains there was some confusion during the safety car period.
"What the hell happened there, that is exactly the right question," Wolff said. "The simple answer is we got the math wrong, the calculation wrong. We thought we had a gap which we didn't have when the safety car came out and Lewis was behind the safety car. The calculation was simply wrong and that's what happened.
"In Monaco you have no GPS and that makes the whole exercise more difficult and this is why we got it wrong when it switched from virtual safety car into safety car."
Explaining why the risk was taken to bring Hamilton in, Wolff says Mercedes was worried Sebastian Vettel would be able to pit and rejoin in third on fresh tyres.
"The potential risk could have been that Sebastian would switch on to a soft tyre behind us and coming up behind Nico, it could have been a risk at the end. Now, let's say, very simply from a common sense overview disregarding the data … we have to follow the data. This is how the squad works, but I agree it looks like a risk. The simple answer is that the numbers were wrong."
With Hamilton getting the final call to pit just 50 metres before he reached the pit entry, Wolff says the team takes responsibility despite a discussion with the driver.
"This is the team's decision, we are all in this, we are all in this together. We make decisions together and it's not one person to blame because we win and lose together – that is clear."
Click here for a gallery of Max Verstappen's crash with Romain Grosjean during the Monaco Grand Prix
Keep up to date with all the F1 news via Facebook and Twitter