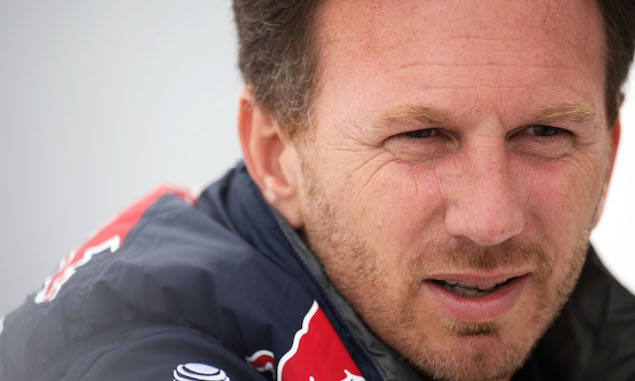 Red Bull team principal Christian Horner says Formula One should be looking to tweak the regulations to ensure it is a "sprint race".
The Canadian Grand Prix was a one-stop race which saw a number of drivers having to save fuel on the high speed Circuit Gilles Villeneuve. While Horner appreciates the current regulations have led to the tyres being used less, he says F1 should be trying to remove any major concerns regarding fuel levels in order to let drivers push throughout the race.
"I think we had more downforce a few years ago that abused the tyres a bit more but I think one-stop races are not good for F1 – you need to have 2-3 stops – and that's important," Horner said. "We have tyres that are just a bit too conservative.
"I think the other thing that's not good for F1 is fuel saving – it should be a sprint race and 'lift and coast' doesn't belong in a sprint race, that's not the message F1 should be putting across."
Asked what the solution is, Horner replied: "Shorten the race by five laps or whatever it is. Either a bit more fuel or a bit less distance, but it needs to be a flat-out sprint race from start to finish."
And Horner believes Pirelli had a better balance with its tyre compounds last season, with Paul Hembery admitting the softest tyres are still too hard this year.
"Managing the tyres is more about how the driver is using his right foot – he's not lifting at the end of the straights, so I think that's an easier issue to deal with. Pirelli did go too far if you think back to Silverstone 2013 and I think, as a result of that, their reaction was that we've ended up with a pretty conservative tyre.
"The changes that were made over the winter, going into this year, went a bit more conservative again. The tyres that we had last year were, probably, about the right balance for strategy and degradation."
Click here for the F1 drivers' girlfriends gallery
Keep up to date with all the F1 news via Facebook and Twitter