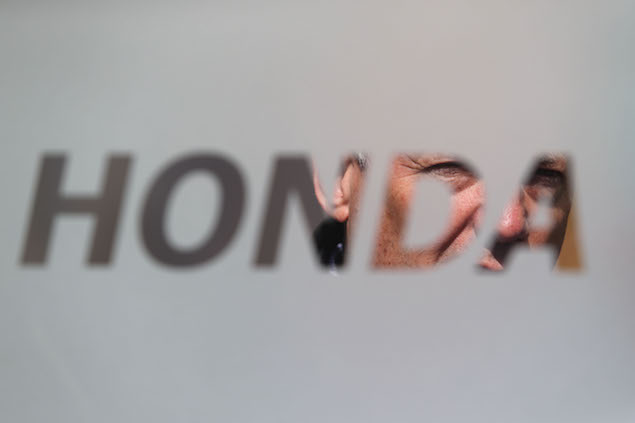 Honda motorsport boss Yasuhisa Arai says the hierarchy at the Japanese engine manufacturer are understanding of McLaren's current situation.
Following a difficult start to the season, McLaren scored its first points of the new Honda partnership in Monaco as Jenson Button finished in eighth place. While clear progress had been made at each race, the team was wary of the challenge in Canada - a circuit which is heavily dependant on the power unit - and as a result spent two tokens in upgrades.
Despite the work on the engine, both Button and Fernando Alonso retired in Montreal having struggled with fuel consumption and reliability issues all weekend. However, Arai says the issues faced in the early part of the year are not testing patience at Honda even though he admits there is a lot of pressure on his shoulders.
"All the fans and our company and our colleagues, many of the people want to get to the top of the podium," Arai told F1i. "But they understand the current situation and from the first race to [Canada] it has been a very steep learning curve.
"So they understand, but of course they are not satisfied with this result because we have a great history with McLaren. Everyone wants to feel the same way [as in the past], so I feel big pressure."
While some of Honda's senior management will be present at the Austrian Grand Prix, there has been similar attendance at more than half of the races so far this season.
Click here for the F1 drivers' girlfriends gallery
Keep up to date with all the F1 news via Facebook and Twitter