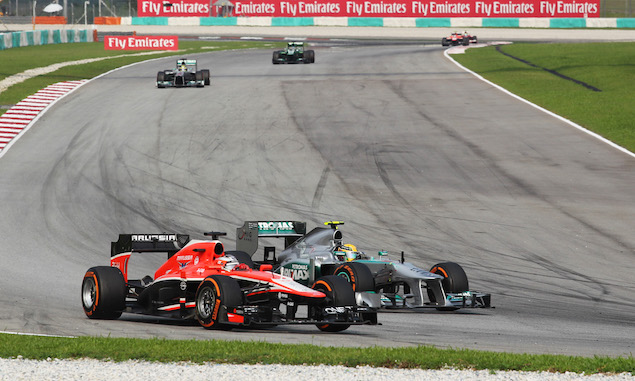 Defending world champion Lewis Hamilton says he wishes he had known Jules Bianchi better after finding his funeral "incredibly hard".
Bianchi passed away on Friday evening after nine months in a coma following a crash in last year's Japanese Grand Prix which left him with severe head injuries. Hamilton was one of a number of F1 drivers present at Bianchi's funeral in Nice on Tuesday and he says he will "race hard" for the Frenchman.
"Saying goodbye to Jules was incredibly hard for everyone," Hamilton said. "For myself, I wished I had known him better. But from what I knew of him, he was a kind heart with a great spirit and a bright future. Now our sport embarks on a tough road ahead.
"We have been shown once more the dangers of our sport, that these should be respected and that we drivers commit ourselves to the chance that those dangers are there when we step into the car. We have made great progress for safety thus far and I know that the FIA will continue to make steps forward to improve even further.
"Hungary is a beautiful place, one of my favourites. I will be carrying Jules with me in my prayers and thoughts, not only this race but for the rest of my driving days. I know he'd want us to race hard as he did, and so I will."
F1 drivers pay tribute to Bianchi after death at 25
Keep up to date with all the F1 news via Facebook and Twitter