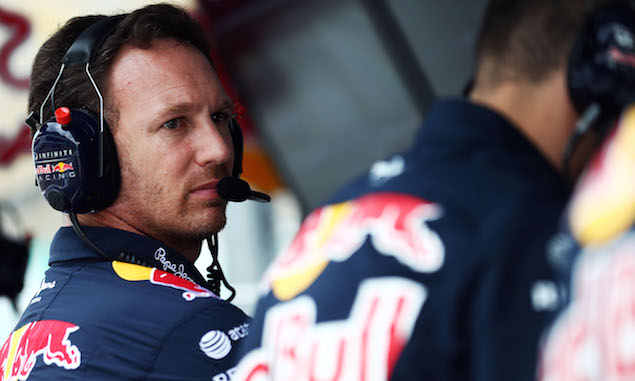 Red Bull Racing team principal Christian Horner has admitted that regulation changes hit the team hard in the first half of 2015.
Horner pointed to changes in the rules governing nose and floor design as having had a particularly big impact on the development of the RB11 over the winter and conceded that the team was only now just getting over the challenges that the new regulations had thrown up.
"The penalty of the regulation changes over the winter did hurt us with the front end of the car but we have now recovered that," he said, after the team notched up a double podium success at the Hungaroring with drivers Daniil Kvyat and Daniel Ricciardo.
"I think the last two or three races have been positive on the chassis side," added Horner.
"The aero boys have made some improvements around the front of the car, mechanically there has been a bit of an improvement as well.
The change of material of the underfloor skid blocks to the lighter, softer titanium from the previous wooden composite has also been a factor in the team's struggle to regain its former title-winning performance on the track.
With the new skid blocks wearing faster than their predecessors, the team has to be careful that they don't wear down to such an extent that the car remains within the regulations requiring a certain thickness to the blocks even at the end of a two hour race.
That's meant that Red Bull hasn't been able to risk running the car as low at the front as it had done in previous seasons, which has had a detrimental effect on front-end grip in 2015 compared with the previous season.
But Red Bull's performance in Hungary, and Ricciardo's comments after the race suggest that the team have now clawed much of the lost performance.
"It's the first time in a long while where we haven't really touched the balance throughout the weekend," said the Australian. "The car has more feeling now. I felt like I could dictate the balance a bit more and position the car more where I wanted to.
"It was behaving well over the bumps, even compared to last year's car. Everything we've brought over the last two races, we've made work."
Ricciardo "back to his best" – Horner
Click here for our exclusive interview with Force India's Sergio Perez
Keep up to date with all the F1 news via Facebook and Twitter