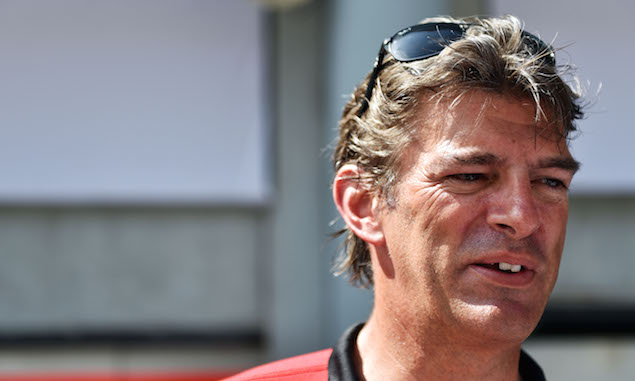 Manor sporting director Graeme Lowdon has added his support to calls for Formula One to keep Monza on the calendar.
There has been speculation that the future of the Italian Grand Prix at the historic venue is under threat, and that Monza could soon be replaced by races at modern custom-built circuits in countries outside Europe.
Formula One has raced at the Autodromo Nazionale Monza ever since the start of the championship in 1950 with just one exception in 1980. Fans fear that losing the venue from the calendar would cut the sport off from its roots, and Lowdon agreed that the FIA and Bernie Ecclestone needed to respect those feelings in their plans for future seasons.
"There's a recognition in the commercial structure of the sport for teams that have added to the value, the history and the fabric," he said.
"I subscribe to that. I think not only have certain teams added to the value of Formula One but certain venues have as well. I don't think it's right to just dismiss a view as being romantic, if you like - the fans like these venue.
"I think if anything it's more a reflection maybe on the fact that there needs to be some kind of rebalance in the whole structure, so in other words, if Monza is at threat and I don't know what goes on with all of these discussions but if any of these iconic venues are at threat, perhaps that's more a sign of something that could be done in a more optimum way somewhere else.
"If we do nothing but chase income, then without any question, the sport will just eat itself up. There's no two ways about it, that's inevitable. It won't work because it will just spiral out of control eventually.
"So there is a balance, it's not easy, but there's a balance and hopefully the right balance would reflect a sport that still has the ability to have iconic teams and iconic venues as well."
Monza inching closer to fresh Italian GP deal
Click here for our exclusive interview with Force India's Sergio Perez
Keep up to date with all the F1 news via Facebook and Twitter