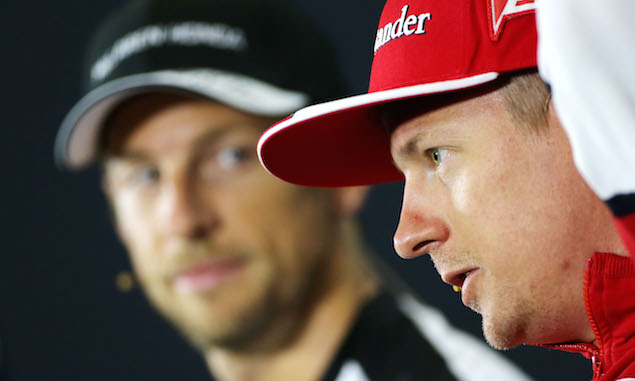 Kimi Raikkonen says he does not feel ready to stop racing in F1 because he still has the speed to compete at the top level.
The Finn's future is in doubt as Ferrari ponders whether to take up an extension on his contract for 2016, with Williams already having been approached about a potential move for Valtteri Bottas. Having retired from a comfortable second place in the Hungarian Grand Prix, Raikkonen says his critics need to look beyond his results and when asked if it would be fair for Ferrari to not extend his contract, he replied: "It's not a question of being fair or not.
"It's not my decision, it's up to them and they can do what they want. It's disappointing [to retire in Hungary], but like I said before, I've had some disappointments last year and this year and I'm sure this year we have had good speed all the time and we just kept having these issues here and there and a mistake here and there.
"It has shown the wrong results because of those, but if I didn't have the speed I would not believe in myself. I know when to stop and when I don't have the speed and I can't do it, I won't come here. We have the speed and we've just had issues here and there and we've learned from mistakes."
And Raikkonen says he will not let the results he has scored so far this year mask the potential he has to deliver in the second half of the season.
"If it takes a long time then it's not such a great thing, but it's far been away from disaster and better than last year, so even if there are some problems and mistakes we will keep pushing and hopefully with a little bit of luck we can achieve great results and great races, but we just have to make sure we don't have any issues in any part of the weekend."
Click here to find out the budgets available to each F1 team during the 2015 season
Keep up to date with all the F1 news via Facebook and Twitter