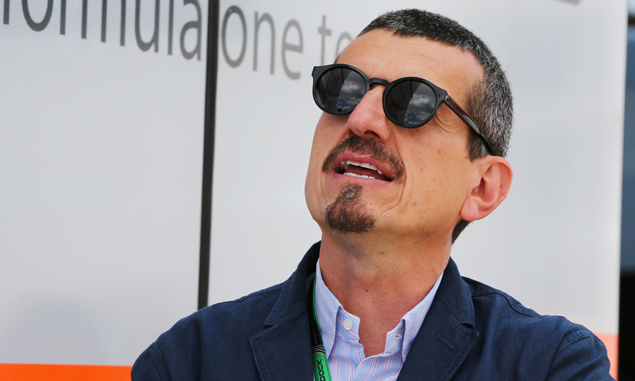 Haas team principal Guenter Steiner hopes the newcomers can confirm "at least one driver" by September, as the US squad is set to enter Formula One in 2016.
With the traditional silly season currently going in full swing, Gene Haas' eponymous squad and its shortlist have often been mentioned on the F1 rumour mill.
"We're talking with about 10 people," said Steiner in a team video report. "Some are higher up, some are lower."
"By September I hope we have got the decision for at least one, if not two - ideally it would be two – drivers. We have got interesting candidates, which is very nice for us.
"We have got drivers with a good reputation who are talking to us seriously, so I hope we can pull some of them off."
Given the American outfit's strong technical partnership with Ferrari, Maranello's test and reserve drivers Esteban Gutierrez and Jean-Eric Vergne have emerged as favourites.
Another determining factor is that both have already raced in F1 – the Mexican spent a pair of seasons at Sauber while the Frenchman had a three-year spell at Toro Rosso. Indeed, Steiner admits the latest F1 entrants will favour experience over outright speed in their selection.
"We are a new team, we need to be conscious that we need some known quantities. Everything else is new. You know, the whole team is new people put together, the first car we make… it's a lot of unknowns.
"So we need a known quantity in there which in the end can tell us, 'Hey guys, I think the car is good, but this part of the team doesn't work,' or, 'The team works good - I've got a good relationship with my race engineers, but the car isn't good.'
"We need somebody who can actually see where we are, so we need experience. And if the experience is coming with speed, even better."
Other potential candidates for a Haas F1 Team seat include US GP2 race winner Alexander Rossi and Force India's Nico Hulkenberg.
Exclusive Q&A with Red Bull team principal Christian Horner
Click here for a gallery of the biggest crashes at Spa-Francorchamps 
Keep up to date with all the F1 news via Facebook and Twitter