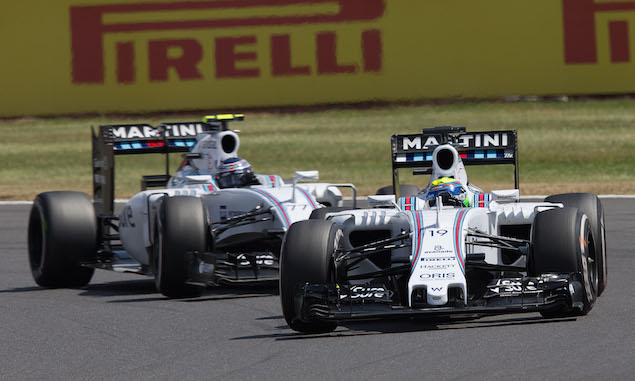 Felipe Massa wants to continue his driver pairing with Valtteri Bottas, saying he works well with his Williams team-mate.
Bottas was linked with a move to Ferrari to replace Kimi Raikkonen earlier this season, but Raikkonen has since been retained for 2016. With both Mercedes seats taken, Bottas is likely to remain at Williams next year but has yet to have his contracted extended.
Asked if he is surprised by Ferrari's decision to stick with Raikkonen, Massa replied: "No.
"I think it's what they decided to do and they are pretty much sure they are working with what is best for them. I think Ferrari was working for some months to decide what to do and they wanted to keep Kimi, so I'm happy for Kimi.
"Hopefully me and Valtteri can be another year together and we are working well in the team. We will just wait and see if this will happen or not, but hopefully this will happen."
And Massa says he expects Williams to ensure the current driver line-up remains in place for next season.
"I think so. I don't see the reason why not. I expect yes and I think Valtteri is a good driver who has shown how he can perform and how good he can be for the team. So I expect so."
Chris Medland's Belgian Grand Prix preview
Click here for a gallery of the biggest crashes at Spa-Francorchamps 
Keep up to date with all the F1 news via Facebook and Twitter