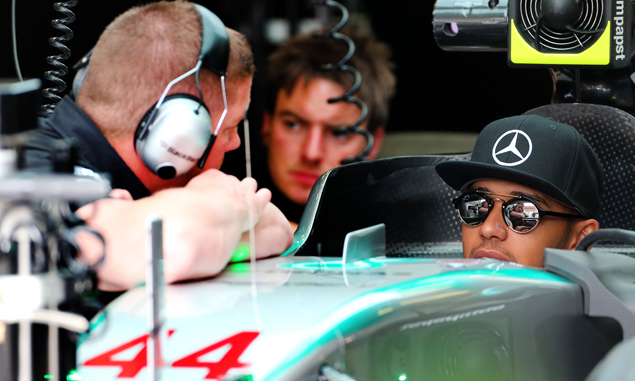 Lewis Hamilton claims Mercedes consistently strives to "work harder" than its rivals, while also insisting that his team never takes anything for granted.
The defending champions have been ruling the F1 roost since the new hybrid power units were introduced last year, with Hamilton and team-mate Nico Rosberg winning 24 of the past 29 races.
The Briton's sentiment echoes Mercedes boss Toto Wolff's willingness to see his squad perform "relentlessly" over the second half of the current season.
"Naturally we are here to win," said Hamilton. "We are focused on staying up front but we are fully aware that other teams are pushing hard, and Ferrari are looking great.
"We don't arrive at any race thinking we are superior to anyone, we know we have a fight on our hands and so we have to make sure we work harder than them."
Despite its implacable dominance, the reigning world champions have already let a pair of grands prix slip out of their grasp in 2015, including last month's Hungary event.
While Hamilton remains aware of Ferrari and Sebastian Vettel's dark horse threat, the 30-year-old is confident he and Mercedes can repeat their 2014 title-winning campaign.
"I think the team effort that goes in and seeing how hard my team works and seeing the progress the team is making encourages me to believe this can be our year. We've just got to keep our heads down and you can't win them all."
Hamilton has been on pole position at Spa-Francorchamps for the past two years, but is yet to return to the top step of the podium in the Ardennes since his 2010 Belgian Grand Prix victory with McLaren.
Chris Medland's Belgian Grand Prix preview
Click here for a gallery of the biggest crashes at Spa-Francorchamps 
Keep up to date with all the F1 news via Facebook and Twitter