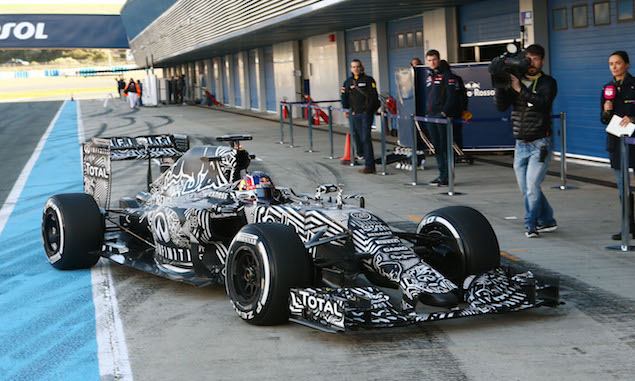 Christian Horner says Daniil Kvyat's first test for Red Bull was "very positive" despite a challenging week at Jerez.
Red Bull was limited in its mileage during the first week of testing predominantly due to problems with the new Renault power unit. Having stepped up from Toro Rosso this year, Kvyat compounded those issues by breaking the only front wing available to the team on day two and having to run for most of the day without one, but Horner was pleased with the way his new driver performed.
"It was super," Horner told the team's website. "He's really settled in well. Had an unfortunate little off on his first day in the car and a shortage of parts meant he wasn't able to get a proper run. But on his second day he managed to rack up a respectable amount of laps and offered very good feedback, consistent with the other Daniel [Ricciardo]'s and all in all it was very positive."
Kvyat himself acknowledges pre-season is a crucial time for him to make sure he can perform at 100% in the team come Melbourne.
"For me every lap is something new because it's a new team, we are getting used to each other as well and finding the right approach with each other and so on," Kvyat said. "So it's a few [things] coming together and this is a very important stage now."
Click here for the full final day gallery from the Jerez test
Keep up to date with all the F1 news via Facebook and Twitter