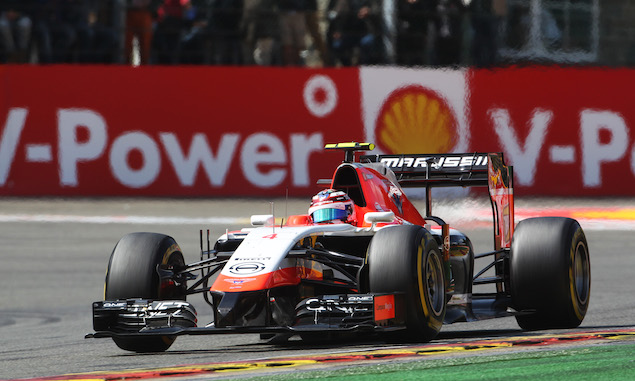 The former Marussia team now known as Manor Grand Prix says it is still planning to race in 2015, initially using a modified 2014 car.
Following the announcement that the team is set to exit administration on February 19, a Strategy Group meeting on Thursday saw the team's plan to race using a 2014 car rejected. However, the team says it had already been given approval by the Strategy Group - along with Caterham - to race using 2014 cars "modified to meet certain 2015 regulations" this season.
The team says this request was submitted on December 17 of last year and received approval on January 5, with work ongoing since then - including recruitment - in order to prepare the cars in time. Team representative Graeme Lowdon explained the approval received in January meant no submission was made or requested at yesterday's Strategy Group meeting, despite Force India comments to the contrary.
"It has been a very good step to finally get the CVA process underway this week," Lowdon said. "This is the first external sign that we have been able to make of all the hard work that has taken place privately over the past four months to get us to our current position.
"I was surprised to hear some of the comments made today, particularly regarding an application we were said to have made to yesterday's meeting, which I can confirm was not the case. We did make a request on 17 December last year and we have been working since to satisfy the requirements subsequently communicated to us, specifically complying with all the Regulations, aside from the exempted articles.
"The comments also mentioned that issues of compliance were raised, that it was felt that our application lacked substance and contained no supporting documentation to reinforce the case for offering special dispensation. Again, we did not make any application to yesterday's Strategy Group meeting and nor were we asked to.
"Instead, we are proceeding with our clear process regarding compliance and building our operation. We are doing everything possible to adhere to the process set out for us to return to the 2015 grid. This is a fantastic good news story for the whole sport and we just want to go racing."
Keep up to date with all the F1 news via Facebook and Twitter