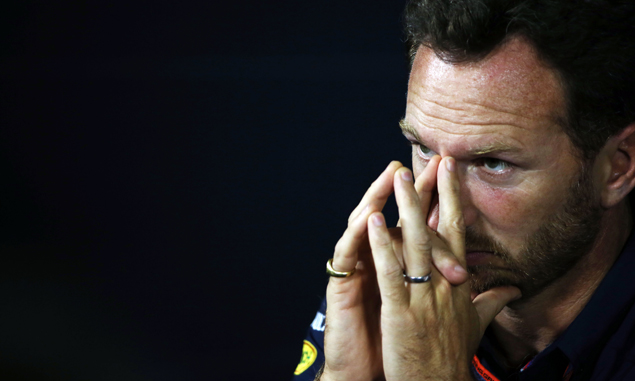 Red Bull team principal Christian Horner labels Mercedes' power unit upgrade "frightening" after Lewis Hamilton cruised to a dominant Italian Grand Prix win last Sunday.
The defending champions used their entire 7-token allocation to bring a major development to their all-conquering PU106B for Monza. The evolution immediately yielded significant gains, as Hamilton went more than 1.5s faster than third-placed Sebastian Vettel in FP1.
Although team-mate Nico Rosberg had to revert to an older engine spec after running into teething troubles, Horner is both impressed and concerned by the great stride Mercedes has made with its latest novelty.
"It looked quite frightening on Friday and then obviously they must have had some kind of issue with Rosberg, because it looked like they wound the engines back a little bit," he said.
"But certainly the step they made on Friday look significant, quite worrying. I mean, they're in a league of their own at the moment."
Mercedes was the not the sole engine manufacturer to bring an upgraded power unit to Monza, since Ferrari also boosted its package for its home event.
But while Vettel and Kimi Raikkonen gradually closed the initial gap to line up third and second on the grid, Hamilton eventually finished 25s up the road on Sunday. And Horner believes Mercedes and its double world champion have much more pace at hand.
"Ferrari, certainly in qualifying were closer than Friday suggested. Then in the race we saw the kind of pace that Lewis had on a scrub prime tyre at the end there and it was pretty awesome.
"I guess he was just managing the gap throughout the grand prix, so I think they're clearly someway up the rope."
Click here for F1i's driver ratings from the Italian Grand Prix
2016 F1 driver line-ups so far
F1 drivers' girlfriends gallery
Keep up to date with all the F1 news via Facebook and Twitter