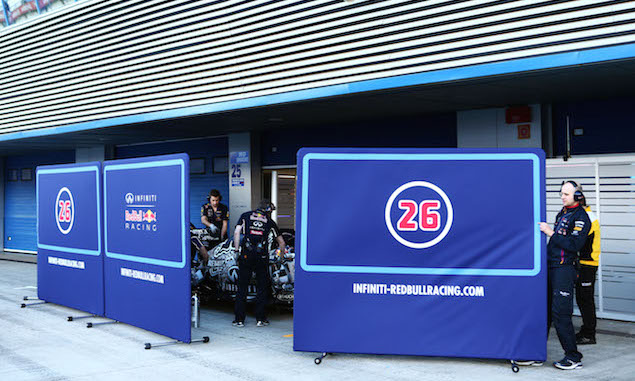 Renault director of operations Remi Taffin says tensions between the engine manufacturer and Red Bull in 2014 have been forgotten.
Red Bull was unhappy with the structure at Renault following a disappointing start to last season, with the new power unit proving to be unreliable and uncompetitive. However, with improvement throughout the year and Renault's focus in 2015 only on Red Bull and Toro Rosso, Taffin says the two sides enjoy a much better working relationship heading in to the new season.
"There were a few tensions because of mixed results and the ensuing frustration," Taffin told F1i during an exclusive interview. "We had just experienced an amazing period of uninterrupted success and Red Bull expected to carry on the same path. We still managed to win three Grand Prix together, with Daniel Ricciardo, while also showing significant signs of progress throughout the year.
"There were some misunderstandings and communication sometimes was a bit problematic, but it had more to do with politics than anything in the technical field. Trackside teams are well aware that we must push in the same direction instead of blaming each other, which always ends up being counterproductive.
"I can assure you that the relations between all the engineers are good, with everybody sharing the same mindset and willing to move forward."
Feature: A closer look at the Red Bull RB11
Click here for the full gallery of the Red Bull RB11 at Jerez
Keep up to date with all the F1 news via Facebook and Twitter