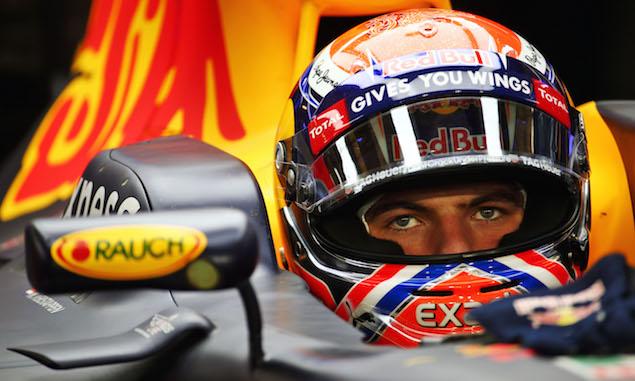 Max Verstappen insists that he has no plans to leave Red Bull before the end of his current contract.
Recent rumours had suggested that a performance clause in his contract might allow him to switch to Ferrari at the end of the current season.
But both Red Bull team owner Dietrich Mateschitz and motorsport consultant Dr Helmet Marko have ruled out any chance of this happening.
And now Verstappen himself has made it clear that he has no plans to leave the team any time soon.
"The team is really nice and I have a good feeling with them," he told South Africa's Sport24. "But I also want to win at one point.
"For the moment, I have a contract. They also gave me the opportunity to get into Formula 1, so there's also a bit of a loyal side to it."
But once that contract expires, Verstappen admitted that he would be tempted to see what other offers were out there.
"When the contract expires, we will see what happens next," he told Bild am Sonntag newspaper. "You can say a lot when you have signed a contract but you can't do much. It's not my focus at the moment.
"It's still a bit early for that," he added.
Reports suggested that Verstappen was unhappy with Red Bull's lack of competitiveness in 2017 compared to Ferrari and Mercedes.
"You need luck to be at the right team at the right moment, and it's a bit of a gamble," the Dutch teen said, adding that he wasn't in any hurry.
"I'm still very young," he pointed out. "I do not have the goal of becoming the youngest world champion.
"Sure it would be a nice bonus, but for me it is more important to get the most out of my career.
"If I give my best and I've had a good career but in the end it's not enough for the title, that's ok," he added.
"Want to win a trackday experience? All you have to do is subscribe to our FREE newsletter HERE"


GALLERY: All the action from Barcelona on Sunday
Keep up to date with all the F1 news via Facebook and Twitter