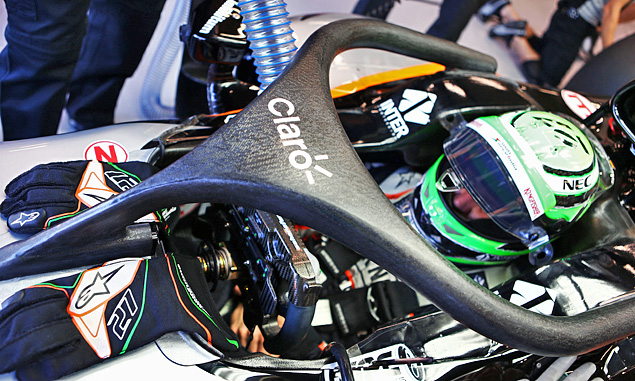 The Grand Prix Drivers Association says it supports the FIA's decision to make the halo cockpit protection device mandatory in 2018.
Wednesday's decision by the Strategy Group to impose the device on teams next season came as something of a surprise. It has already resulted in an inevitable social media backlash.
Sky Sports F1 presenter Martin Brundle was among those declaring it to be "plain ugly."
The Shield - an alternative to the halo - was trialled by Sebastian Vettel last weekend at Silverstone. However it wasn't a success, leaving the halo as the only realistic approach.
The GPDA accepted that the halo was lacking in visual appearance. However, it said that it concurred with the FIA that driver safety had to come first.
"Drivers respect the FIA's stand on safety and support their ongoing quest to make racing safer," GPDA chairman Alex Wurz told Motorsport.com on Thursday.
"The Halo solution might not be the most aesthetically pleasing for everyone," he admitted. "[But] us drivers will nevertheless race and push as hard as we can on track, which is the key for F1 to continue its growth and popularity.
"Formula 1 is a role model for ever-increasing safety without jeopardising performance," he added.
"Over recent decades, we have seen increasing speeds and ever faster laptimes. This ultimate racing quest is solely possible due to increasing safety."
The halo was originally devised and developed by Mercedes, before the FIA took over responsibility for it. It has been tested by all teams over a number of Grand Prix weekends during the past year.
The issue of cockpit protection for the driver's head came to the fore after the tragic fatal accident involving Jules Bianchi at Suzuka in 2014.
The FIA fears that unless it introduces new safety measures in response, it could find itself legally liable for driver injuries sustained in the future that might have been avoided if the halo was in use.
It's been reported that only one team fully supported the FIA's surprise imposition of the halo during Wednesday's meeting.
GALLERY: F1 drivers' wives and girlfriends
Keep up to date with all the F1 news via Facebook and Twitter