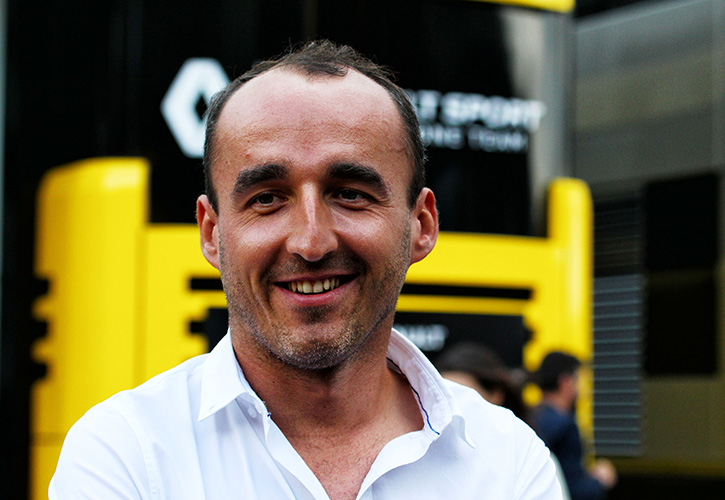 Jacques Villeneuve has blasted Robert Kubica's comeback attempt, believing the Pole doesn't deserve an F1 seat after six years out of the sport.
Kubica's sensational return to the pinnacle of motorsport, after a rally crash halted his career in 2011, is in a final 'make or break' stage.
The 32-year-old tested for Renault at the Hungaroring just before F1's summer break and undoubtedly demonstrated his ability to perform behind the wheel of a 2017-spec F1 car.
The French team still appears to have reservation however about Bobby K's prospects, contrary to Mr. Villeneuve who is crystal clear about what he thinks F1 should do with Robert Kubica.
"I honestly don't understand," the Canadian said in an interview with F1nal-lap.be.
"Who ever got a comeback offer after six years?
"At the end of his career, he was struggling against Petrov. He won his race [in Canada in 2010] like Maldonado, and what did he achieve after that?
"Add the fact that he hasn't recovered 100 percent of his ability, and one wonders how he could cope? Or perhaps the cars are just too easy to drive...
"If he didn't have his problem, he wouldn't get a second chance," adds Villeneuve.
"That's what shocks me! It's just a public relations thing, and it bothers me because there are many other drivers more worthy but who wouldn't get a second chance. That's hard to bear.
"It's great for him however, he's lucky."
While he sought to tear Kubica apart, Villeneuve also took a dig at the Pole's personality, criticizing an attitude which he labeled as disrespectful.
"He was our third driver when I was with Sauber BMW and to be honest, he was unbearable back then. Socially it was very difficult. For me, it was a very difficult period.
"You know, you have to show respect in the paddock. You must respect what others have achieved in order to respect the environment you work in.
"So It's difficult for me to imagine anything positive in his F1 comeback."
With regard to the notion of respect, perhaps the candid and blunt Mr. Villeneuve should apply to himself the lessons he preaches to others?
Gallery: The beautiful wives and girlfriends of F1
Keep up to date with all the F1 news via Facebook and Twitter