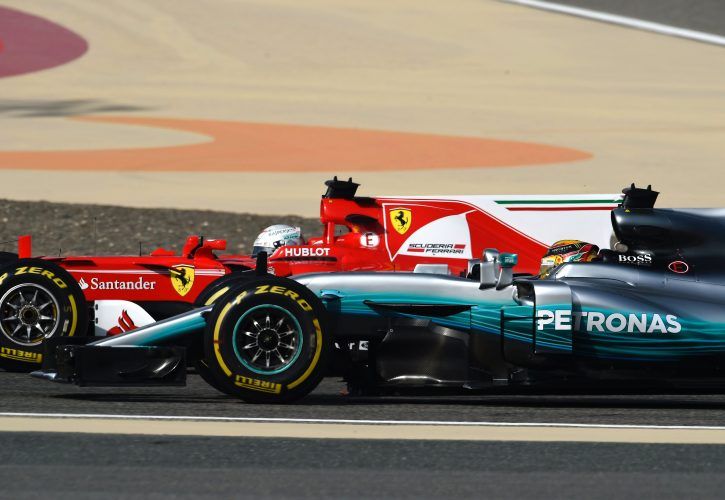 Susie Wolff believes the world championship title fight is still 'open' and she expects a 'huge fight' for the remainder of the season.
Although Lewis Hamilton - with the help of racing's imponderables - dealt a huge blow to Vettel's title chances by winning in Japan while the Ferrari driver retired early, Wolff isn't ruling a turn-around by the German driver.
Mercedes boss Toto Wolff is probably less optimistic about Vettel's odds than his other half but he is advocating caution ahead of the US GP, and wants the Silver Arrows to remain focused on the immediate road ahead.
"Lewis is very relaxed this year, and you can see that he enjoys the fight with Ferrari," Susie Wolff told Sky Italia.
"In the last years he was always against his teammate, which is always difficult. He's in his best form now," added the former DTM driver.
But she also thinks Vettel can still push for the 2017 title, despite his and Ferrari's horror Asian tour through Singapore, Malaysia and Japan.
"In my view Vettel was just unlucky," said Wolff.
"Ferrari has a very fast car and I can imagine the title race remaining open until the end. When you consider how far away Ferrari was last year, it's been a great turnaround.
"It's going to be very interesting because a couple of the circuits (coming up) are not Mercedes circuits, or will suit the Ferrari more," she added.
"It's not like last year where it's quite clear what is going to happen so I think we'll see a huge fight," said Susie.
Gallery: The beautiful wives and girlfriends of F1 drivers
Keep up to date with all the F1 news via Facebook and Twitter