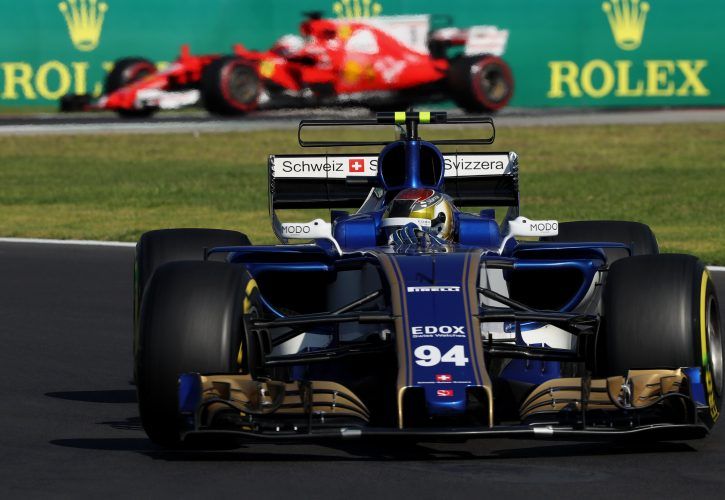 Sauber's Fred Vasseur says the team has ruled out using non-listed part from Ferrari has the call as come too late in its car's design process.
The Hinwil-based outfit had envisaged an extended technical partnership with Ferrari, its 2018 power unit supplier, as a way of fast-tracking its path to improvement.
Non-listed parts are components of a car which a team is not required to produce in-house, unlike listed parts which include the monocoque, survival cell, bodywork, wings, diffuser, etc...
Sauber's 2018 design process is well underway and at a stage which unfortunately precludes the use of authorized components from the Scuderia.
"It is not an easy step also because we were already in the process to develop the car in the wind tunnel, and to take some parts from another car and add it to an ongoing project, it is not ideal," Vasseur told Autosport.
"It is not that you take the front axle of the Mercedes and the rear axle of the Red Bull that you will make a good car.
"For the future we can extend the parameters and have a much better approach if we sort the deal earlier in the season.
"But we have to consider that we did the move in the middle of July, it was very late, and I was really on the edge at this stage to think it was too late.
"We had already to feed the engine into the car, so I am not sure it makes sense."
Vasseur also underlined Sauber's will to keep the majority of its design work in-house in order to take full advantage of Hinwil's expertise and tools.
"I don't want to lose the know-how, as it is one of the skills of the company, and I don't want to lose the know-how of how we make the wishbones, or how we have to develop the car," he added.
"We have to take care and find the right balance for this. If you have a short-term view, it is easy to say that it will be much better for Sauber to buy the parts [from Ferrari].
"But from the mid-term view or long-term view, if you want to develop your own project and perform, we don't have to stop to have a good technology in-house.
"We will see for 2019 how it works and if we can develop, but for sure the collaboration with Ferrari will be a lot better next year, as last year was a bit complicated."
Gallery: The beautiful wives and girlfriends of F1 drivers
Keep up to date with all the F1 news via Facebook and Twitter