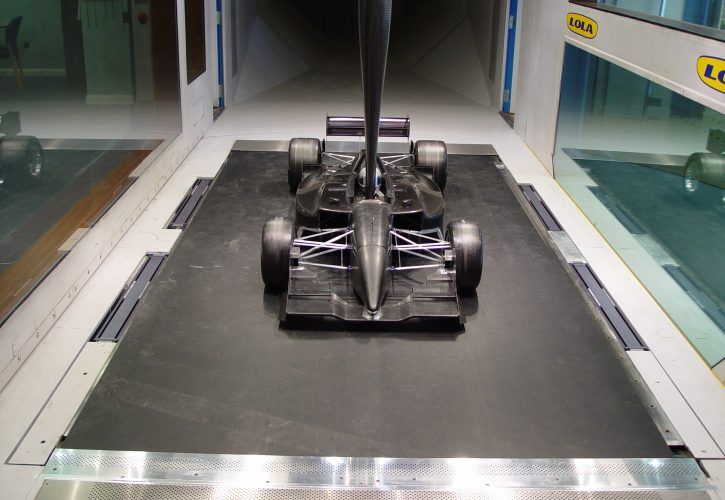 Lola, a legendary name in international motorsport, is selling its wind tunnel, a technical jewel and one of Europe's most advanced and commercially available facilities.
Former driver Martin Birrane, the owner of the Cambridgeshire-based Lola Group, has decided, now that he is no longer involved in motorsport engineering, that the continued development of this exceptional facility would be best taken forward by those within the automotive or motorsport industry.
Birrane purchased the Lola Group in 1997, investing millions in the business, including the Lola Wind Tunnel in 1998, to rescue the iconic British marque when it came close to folding.
Lola has used the facility in the development of its all conquering Champ Cars, the hugely successful Le Mans prototypes and A1 Grand Prix series cars.
But many of the Formula 1's current teams have also developed cars in the Lola Wind Tunnel in the past 18 years.
Interestingly, the facility is not exclusive to motorsport – its cutting edge technology is also used across the automotive, defence and aerospace industries by clients including Scania and Airbus.
"It has been a long and mostly successful journey for me in racing car production and technology," said Martin Birrane, who will be focusing his attention on the Mondello Park racing facility in Ireland and other business ventures.
"It's important to me that the Lola legacy lives on, continuing to contribute to the UK as a global leader in this sector.
"I am extremely pleased with the state-of-the-art Wind Tunnel facility and the contribution it has made to some of the most technologically advanced organisations in the world – in motorsport, aerospace, defence and automotive.
"It's a successful and sustainable business in its own right and will be a valuable acquisition for any prospective buyer.
"It's the start of an exciting new chapter, but I want to try and ensure it continues in 'the right hands.'"
Gallery: The beautiful wives and girlfriends of F1 drivers
Keep up to date with all the F1 news via Facebook and Twitter