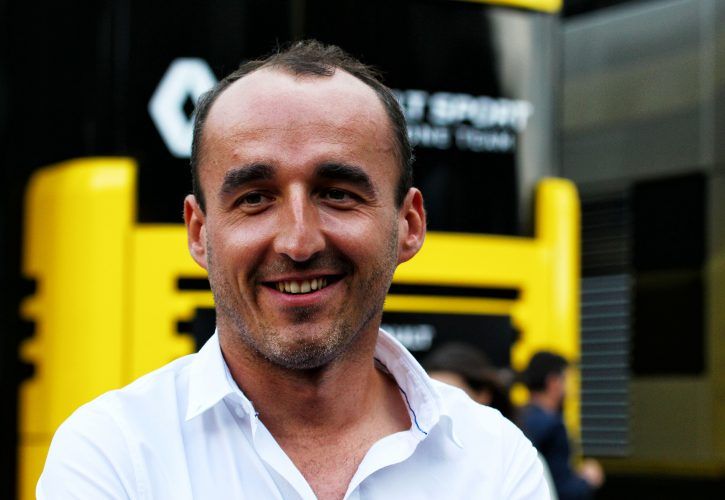 As pundits speculate on Robert Kubica's potential return to F1, one man who doesn't believe in the Pole's sensational comeback is former Williams driver Juan-Pablo Montoya.
Kubica has been short-listed by the Grove-based outfit and tested recently alongside Paul di Resta in two separate days of running at Silverstone and in Hungary with a 2014-spec car.
Williams is also likely to provide the 32-year-old with an outing at Abu Dhabi's upcoming end-of-season tyre test before revealing its final decision on its 2018 driver line-up.
Montoya remains unconvinced by Kubica's prospects however.
"Honestly, it's a joke," said the seven-time Grand Prix winner who raced for Williams between 2001 and 2004.
"I'm sure Robert is no longer 100 per cent capable of pushing a Formula 1 car to the limit."
Williams co-founder Patrick Head begged to differ however, and backs Williams' decision to give Kubica a test in a new-spec car.
"Robert was one of the best drivers in F1 of recent years," Haed told Finland's Turun Sanomat.
"Only he knows how ready he is for the challenge. He was seriously injured, and Williams wants to find out what his situation is.
"If he is able to perform from a physical point of view, he is a very good choice," Head added.
While Paul di Resta remains in the running for next season's drive alongside Lance Stroll, a reported EUR 8 million in sponsorship associated with Kubica, and collected in part by co-manager Nico Rosberg, could just be the deal breaker for the Pole.
Gallery: The beautiful wives and girlfriends of F1 drivers
Keep up to date with all the F1 news via Facebook and Twitter