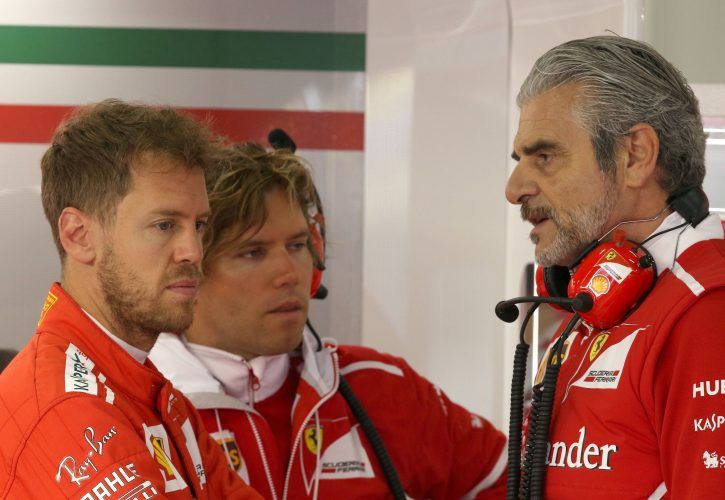 It's not quite the apocalypse from last week, when the Azzuri missed out on the World Cup finals, but the Italian media is voicing its concerns over Ferrari's form.
The House of Maranello was defeated by its German nemesis this season, with Mercedes clinching the Drivers' and Constructors' titles and Valtteri Bottas and Lewis Hamilton dominating the last round of the championship in Abu Dhabi.
Worries and questions have gripped the country, as usual when Ferrari fails expectations. The Italian media cast a wide net, calling into question the team's drivers and its management.
"It was a sad and pale finale for Ferrari," said La Gazzetta dello Sport.
"Questions hang in the air. Is Vettel-Raikkonen able to beat Hamilton-Bottas?
"What caused the psychological collapse of Vettel and the wavering achievements of Raikkonen? Does Ferrari need a mental coach or the complaints of Arrivabene and Marchionne?
"From the outside one has the impression that at Ferrari there is a constant, exaggerated and pointless tension," the sports daily concluded.
Corriere dello Sport said that as the fireworks exploded in Abu Dhabi, "the alarm bells sounded in Maranello".
Well-known Italian F1 insider Leo Turrini wrote: "Napoleon claimed he could change the world in 100 days but he failed.
"Now Arrivabene and Binotto have just over 11 days to prepare for 2018."
Gallery: The beautiful wives and girlfriends of F1 drivers
Keep up to date with all the F1 news via Facebook and Twitter