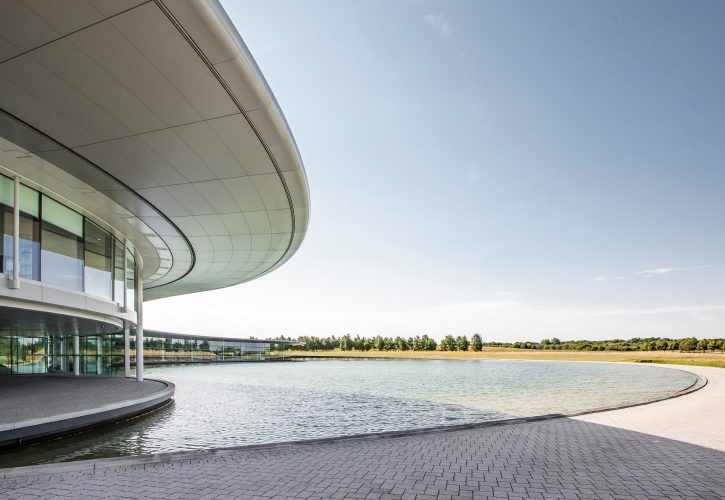 The McLaren Technology Group has announced the creation of a Business Advisory Group comprising 12 prominent global business leaders which shall help the company "shape its future".
Working closely with McLaren's existing senior management team, the group will deliver direct benefit to the business in four key areas: reviewing and contributing to its growth strategy; adding commercial value to its operations via extensive relationships and networks; the provision of insights and expertise through sector specialisms; and engagement with staff and supporting the organisation's leadership.
The business advisory group represents a cross-section of business sectors, from telecoms to consumer products, automotive to entertainment, finance to advertising, and sport to retail.
The group includes the following members:
Jaime Bergel (Chairman at Bacardi Martini SA), Lord Sebastian Coe (President, International Association of Athletics Federations), Michel Combes (President & CFO, Sprint), Lee Daley (Former CEO, Saatchi & Saatchi), Carl-Peter Forster (Chairman Chemring Plc, Chairman LEVC, Board Member IMI Plc, Volvo Cars Group and Geely Automobile Holdings Group), Jean-Marc Huet (Former Board Member, Formula 1), Blake Irving (Board Director & former CEO, GoDaddy), Rob Kauffman (Chairman, NASCAR Race Team Alliance), Rob Malcolm (Former President, Global Marketing, Sales and Innovation, Diageo), Richard Solomons (Former CEO, InterContinental Hotels Group plc), Greg Spierkel (Former CEO, Ingram Micro) and Keith Weed (Chief Marketing and Communications Officer, Unilever PLC).
"I am certain that our new advisory group, working closely with Zak, Jonathan and our senior management team, will help spur McLaren forward to even greater success," said Shaikh Mohammed bin Essa Al Khalifa, Executive Chairman and Executive Committee principal, McLaren Group.
"Their diverse perspectives and experience will provide McLaren with valuable strategic counsel to support the growth of the business and brand."
"I am delighted we have been able to attract and appoint such senior and experienced business leaders," added Zak Brown.
"The people we have selected are world-class, from a range of business sectors, and enjoy outstanding records in their chosen fields.
"They share a gift for leadership, an enthusiasm for creative."
Gallery: The beautiful wives and girlfriends of F1 drivers
Keep up to date with all the F1 news via Facebook and Twitter