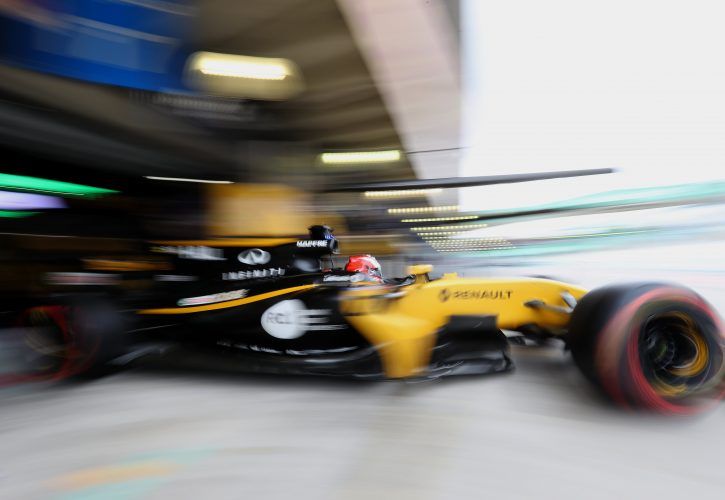 Cyril Abiteboul says Renault will rely on better efficiency rather than big spending to defeat its front-running rivals to the title in the coming years.
The French manufacturer has entered the third year of a five-year plan to restore its former luster and challenge for top honours in Formula 1 following its return to the sport in 2016.
The team's development has seen a boost of its staff numbers and the recruitment of key personnel such as former FIA man Marcin Budkowski, whose responsibilities precisely include fine-tuning Renault's structure to extract the most of its resources.
"Basically, the challenge I'm giving to our team, to everyone, including myself, is to be able in the medium-term future to compete with the top teams with 85% of their capability and resources," Abiteboul told Motorsport.com.
"That goes in terms of budget, but also in terms of headcount. I'm not trying to match what Mercedes has or what Red Bull has, just for the sake of matching.
"I'm trying also to do what they are doing in a more efficient way, which has always been the way Renault has been doing Formula 1. It can't be an arms race."
Renault's development plan however must take into account the sport's future regulations from2021 which have yet to be set in stone by Liberty Media and F1's managers.
Near-term, Abiteboul sees a consolidation of the team's foundation rather than continued growth.
"I think we need to slow down and eventually stablise the base, and make sure we understand what's working, what's not working, assess the strengths and weaknesses of our team, and still maintain some capacity to adjust, to increase activity in the areas that will be a bit weak.
"We don't want to get to a point where I believe we would then have to go down again in the next few years, so I'm trying to make a sensible judgement of what's sustainable for a Formula 1 team in a medium to long-term future, without jeopardising our capacity to fight for championships by 2020 or 2021."
Gallery: The beautiful wives and girlfriends of F1 drivers
Keep up to date with all the F1 news via Facebook and Twitter