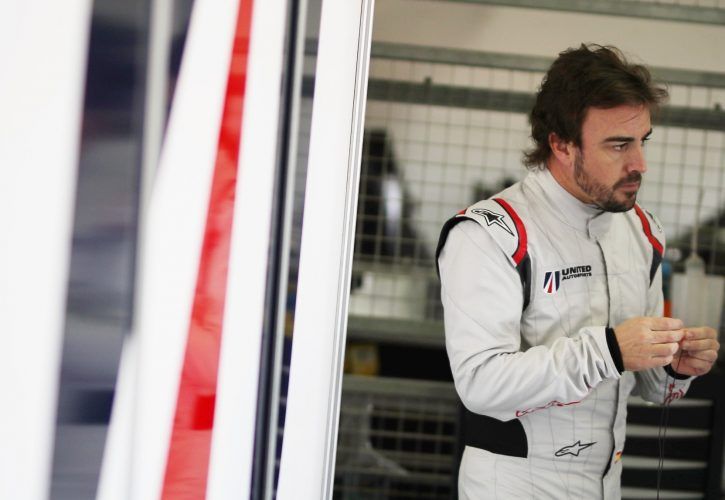 FIA World Endurance Championship CEO Gerard Neveu says that he has no doubt that Fernando Alonso will be "perfect" in 2018.
The two-time world champion will be combining a full season in Formula 1 with his first WEC campaign with Toyota.
Alonso's popular appeal is such that the series even went to the extent of rescheduling one of the WEC rounds that clashed with the F1 calendar in order to accommodate him.
Neveu said that Alonso is well worth the effort.
"Alonso is just the best driver in the world," he told motorsport.tv this week. "He is a super driver.
However, Neveu dismissed suggestions that the series wanted Alonso just because of his star pulling power.
"Alonso is not a superstar," Neveu insisted. "He's not coming to be a superstar - he's already a superstar. He doesn't need the WEC to be a better superstar.
"Fernando is just a pure champion," he continued. "That's our feeling, but we share that with a large number of fans.
"One of the very top drivers for the last decade, there's no dispute about that. And hopefully for the next decade."
One of Alonso's motivations for joining the WEC this year is to bid for motorsport's Triple Crown. He's already won the Monaco GP and completed his first Indy 500, which leaves just the Le Mans 24 Hour race.
Just 17 drivers have taken part in all three races and to have won at least one of them during their careers. But the only driver in the history of motor racing to actually win all three events is the legendary Graham Hill.
"He's looking for the Triple Crown because it's a unique [achievement]," Neveu said. "Something that only one driver managed a few years ago.
"Fernando is here because he liked the idea to fight on the track with a different car, he liked the idea to be a driver on the weekend.
"He liked the idea to fight for a very challenging Triple Crown," Neveu continued. "He liked the idea just because this guy is a racer.
"[Fernando] knows that it will be difficult, because this is nothing to do with Formula 1. There's huge traffic, different cars, different speed. You have to share the car with other drivers and that's a different exercise for sure.
"But I'm sure he will do perfectly, because he's such a huge champion."
"Probably the value of the grid in WEC especially is the other fantastic drivers. Lotterer, Buemi, Senna, Jani, there's a long list, and so on - so many others. It's a good opportunity for [Alonso] to be in the mix.
"Formula 1 is the top category for sure," Neveu admitted. "[WEC] is not the same level. Formula 1 is at the top since now 40 of 50 years and that's amazing."
Gallery: The beautiful wives and girlfriends of F1 drivers
Keep up to date with all the F1 news via Facebook and Twitter