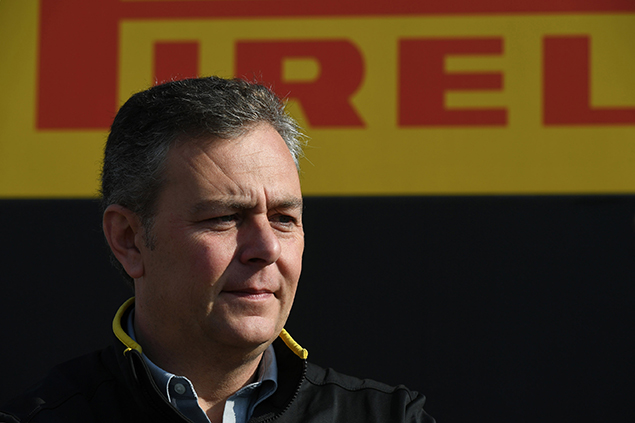 Pirelli says that the first week of Formula 1 pre-season testing has matched its expectations, at least as far as the performance of the new 2018 tyre compounds goes.
The cautious verdict comes despite unusually freezing conditions affecting the test. Snow effectively wiped out all testing on Wednesday.
And the resurfacing work at the Circuit de Barcelona-Catalunya has also complicated Pirelli's analysis.
"Conditions were cold and unrepresentative throughout the first test," commented Mario Isola, Pirelli's head of car racing. "Especially on Wednesday, where the running was practically zero following snowy weather.
"Having said that, on the first day the fastest times were already faster than those set on the same compound during the equivalent test last year
"On the second day the fastest time beat the overall fastest time from the same test in 2017.
"This is down to a number of factors," he continued, saying it wasn't all down to the tyre performance. "Including the new, smoother track surface that was laid recently, as well as the natural performance evolution of the 2018 cars.
On Thursday, McLaren's Stoffel Vandoorne caused a stir by setting the third best time of the week on Pirelli's new hypersoft tyres.
"Teams tried out a wide range of the new tyres," Isola explained. "Including the 2018 Pink hypersoft as well as intermediate and wet tyres in both base and soft versions.
"Conditions on Thursday also made it possible to assess the crossover points from wets to intermediates to slicks, which is important information.
"While it is hard to draw any firm conclusions from this particular test, the behavior of the tyres demonstrates a general increase in performance that is line with our expectations."
Pirelli and the teams will have another four days in Spain next week to gather further crucial data. Everyone is keenly aware that the clock it ticking and that the Australian Grand Prix is in just three weeks.
Conditions are expected to be much better in Barcelona than they were for the first test session. But they'll still be no where near the summer weather the teams will experience in Melbourne.
"We're expecting warmer weather in Barcelona next week," Isola said. "[It] should result in increased on-track action and better data to deliver more definitive conclusions."
Gallery: The beautiful wives and girlfriends of F1 drivers
Keep up to date with all the F1 news via Facebook and Twitter