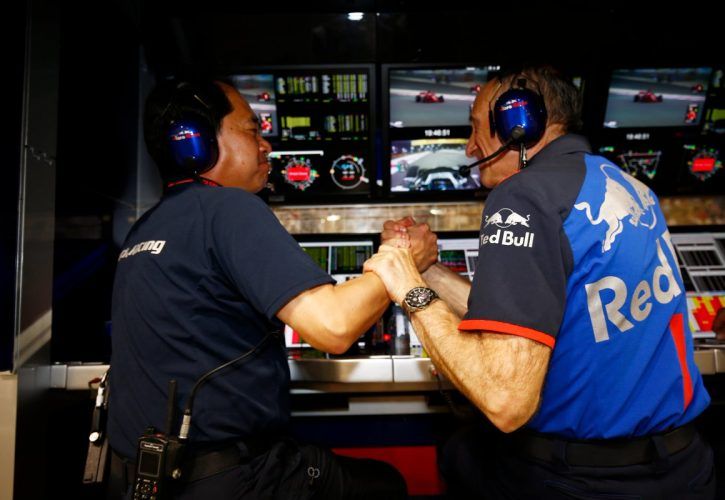 Honda F1 technical director Toyoharu Tanabe says the manufacturer is determined to keep its head down until it is winning and becomes number 1!
Honda's new relationship with Toro Rosso has brought performance and reliability back to the fore for the engine supplier after its dismal three-year partnership with McLaren.
While it's early days still for the Japanese company, and while one Honda sparrow does not a summer make, the engine supplier has made great strides over the winter, as Toro Rosso's outright speed this season and Pierre Gasly's outstanding fourth-place finish in Bahrain clearly demonstrated.
Toro Rosso's Franz Tost has underlined the great working relationship which has emerged between the Faenza-based outfit and its power unit partner since the pair started working together.
Honda's Tanabe agrees that the manufacturer's situation this year is a departure from its past state of affairs with McLaren. Tanabe wants more however, and is determined to keep Honda moving in the right direction.
"This year the story is different," the Japanese told the media last Sunday with a smile.
"I cannot afford to be satisfied with this result, because there were three retirements and a minute of difference to the first three," he added.
"We do not want to say great things now, as there is no choice but to keep climbing steps. Because we aspire to win and be number 1."
Gallery: The beautiful wives and girlfriends of F1 drivers
Keep up to date with all the F1 news via Facebook and Twitter