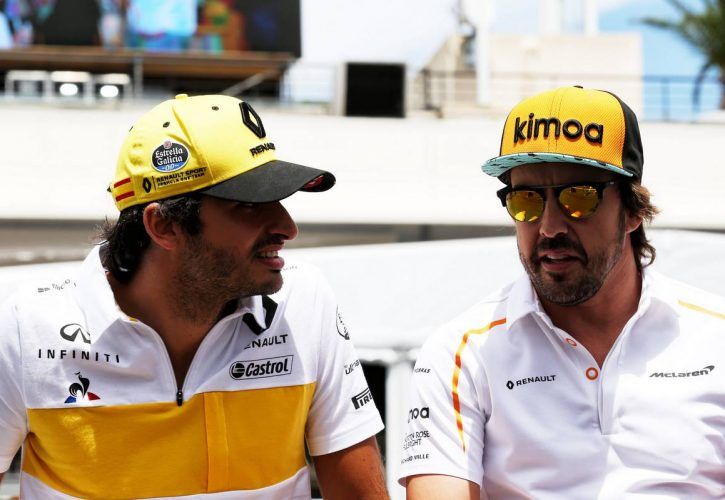 Renault Sport F1 boss Cyril Abiteboul would likely roll out the red carpet for Fernando Alonso, should the cost and duration of a contract with the Spaniard be within the manufacturer's means.
Abiteboul still appears to favour an unchanged line-up for 2019, with Nico Hulkenberg already locked in and Carlos Sainz yet to be confirmed, either by Renault or by Red Bull should Daniel Ricciardo suddenly decide to jump ship.
"We are not in a hurry and we also have to see what are the side effects of the [Red Bull] decision on the engine," said the Frenchman at Silverstone last weekend.
"In general the drivers we have work well and we would like to keep them.
"But I am also calm in the sense that, if we have a good car and progress as a team, we will have a selection of drivers who want to be with us."
To that effect, Abiteboul would obviously consider hiring Alonso although he insisted there was currently nothing in the works regarding the still McLaren driver.
"I don't want to encourage that rumour," Abiteboul told Spain's Marca.
"I think Fernando first has to decide what he wants to do for himself, which is whether to continue driving in F1 or not.
"We have a lot of respect for Fernando, but we are more interested in drivers who want to be with us in the long term.
"We could still reach an agreement with Alonso, but doing it for a year would not make sense," Abiteboul added.
Gallery: The beautiful wives and girlfriends of F1 drivers
Keep up to date with all the F1 news via Facebook and Twitter