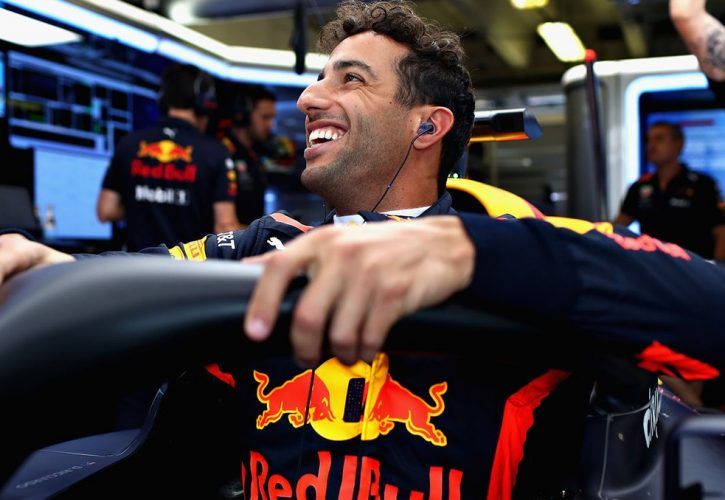 Daniel Ricciardo's fourth-place finish in the Hungarian Grand Prix went a long way towards erasing his disappointment in qualifying, the Aussie carving his way through the field on Sunday with his usual skill and flair.
Ricciardo knew he would have his work cut out for him as soon as the lights went off but his task was complicated by a troubled first lap marked by a near terminal contact with Sauber's Marcus Ericsson.
Fortunately, the Red Bull driver's car survived the encounter and Ricciardo put himself in overtake mode, progressively moving up the order on the back of a collection of signature moves.
"Nice to finish on a high," were the Honey Badger's first words when all was said and done.
"I feel it's been a few races where I haven't really been happy so nice to get a good one today.
"Start was hectic, got beaten around a little bit and then managed to find my way through, so that was fun."
After disposing of the midfield runners and finding himself in fifth place behind Valtteri Bottas, Sebastian Vettel and Kimi Raikkonen, albeit at a fair distance, Ricciardo was suddenly a contender for fourth with the Mercedes driver falling into his clutches after damaging his car while battling Vettel.
The move on the outside into Turn 1 resulted in a contact between the Red Bull and the Silver Arrows, with Bottas keeping an unfair advantage that Ricciardo would eventually take away on the final lap when the Finn was ordered by his pitwall to relinquish the position.
"For sure, I feel I did all I could - I gave him enough room. I guess with the damage he went in pretty hard. It was definitely over the top but I still wanted to get him back on track as opposed to wait for a penalty."
Ricciardo reiterated his view that he is looking forward to the summer break to recharge his batteries. There will however be one last work day to complete before he sails off into the sunset.
"I test Tuesday actually, I'll escape Wednesday and head far away from race cars a few weeks!"
Gallery: The beautiful wives and girlfriends of F1 drivers
Keep up to date with all the F1 news via Facebook and Twitter