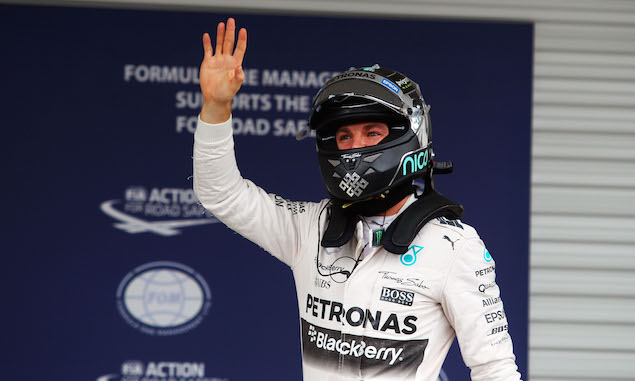 Felipe Massa says Nico Rosberg needs to change teams as Mercedes starts to gravitate towards triple world champion Lewis Hamilton.
Hamilton won a dominant third title - and second in succession - last weekend at the United States Grand Prix, with Rosberg unhappy with his team-mate's robust start which saw the two make light contact. Massa has previously spoke of a loss of respect from Ferrari during his later years with the Scuderia after Fernando Alonso joined, and he believes Rosberg could do with a new start.
"I believe that Nico's situation will only get worse next year because Lewis keeps winning and also 'winning' the team for him," Massa said. "I think Nico's only hope is to change teams so he can start fresh all over again."
Rosberg's current contract expires at the end of 2016, though there are additional options in the "multi-year" deal he signed in 2014. Mercedes boss Toto Wolff told F1i in Russia plans to try and get Pascal Wehrlein in a race seat in F1 are not designed with the team thinking about any future driver line-up.
"It's too far-fetched because at the moment both of our drivers are contracted to us," Wolff said. "We enjoy working with them, so we can't have the discussion yet because I'm still concentrated on Nico and Lewis."
REPORT: Rosberg beats Hamilton to Mexican GP pole
AS IT HAPPENED: Mexican Grand Prix - Qualifying
Click here for the F1 drivers' girlfriends gallery
Keep up to date with all the F1 news via Facebook and Twitter