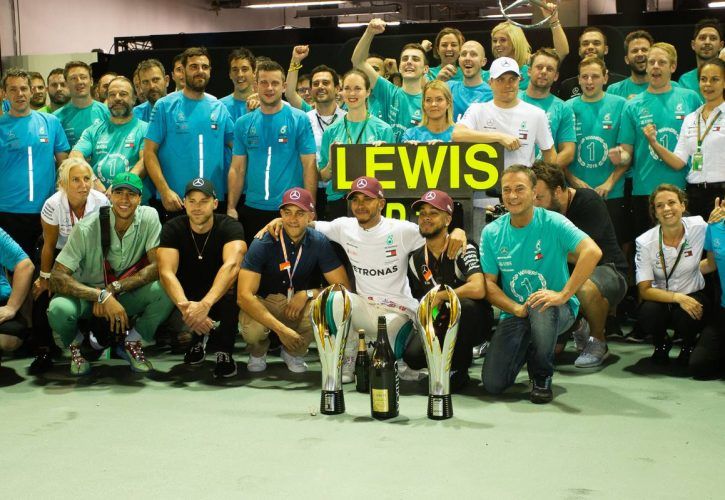 Mercedes has gained a dominant position in Formula 1 thanks to its engineering excellence, but putting together the resources to support its success involves a massive budget.
The German outfit spent £309.7M to secure the world championship in 2017, a £45.9M increase over its previous year budget, justified by the R&D costs linked to the introduction of new rules in F1.
However, that big number only covered the costs of developing and building its Silver Arrows and running its team, and excludes all the costs associated with its Brixworth HPP engine department.
F1 has been a cost effective investment for parent company Daimler AG which supplied just £60M of the total 2017 budget, with the balance covered by the team's prize money revenue and its commercial sponsors.
The outfit's total revenue for 2017 amounted to £337.2M which represented a 16% increase year-over- year compared to 2016.
Mercedes has indicated that its revenue has increased by 194% since 2012.
The team's headcount at its Brackley headquarters averaged 912 in 2017, a slight increase over the 849 number of workers that contributed to the team's success in 2016.
With regard to TV exposure, Mercedes' winning efforts garnered a 24.7% share of coverage in 2017, representing and advertising value equivalent (AER) of £3.4B for the team and its associated partners.
Gallery: The beautiful wives and girlfriends of F1 drivers
Keep up to date with all the F1 news via Facebook and Twitter