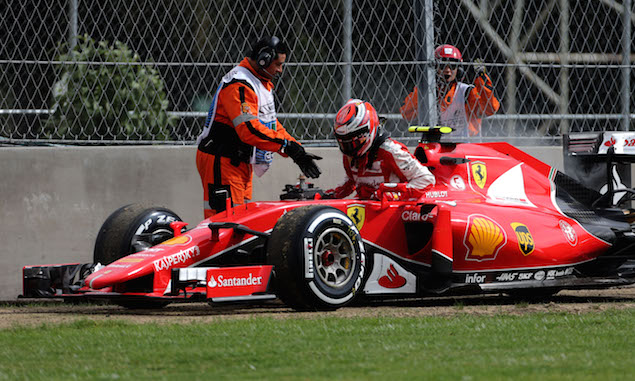 Kimi Raikkonen has taken a number of new power unit components ahead of the Mexican Grand Prix, resulting in a further 30-place grid penalty.
Having taken a new gearbox ahead of qualifying following a fire in FP3, Raikkonen was already hit with a grid penalty of five places. He then suggested following qualifying - where he dropped out in 15th place - that Ferrari would be taking a new power unit ahead of the race due to his lowly grid position.
"If there weren't differences we wouldn't use new specs if we didn't think they were better," Raikkonen said. "There's always, even between a new and an old engine, a small gain, but we'll see. We're at the back of the grid, so whatever we do it won't really change our starting position. We're free to do what we want, really."
Ferrari has opted to change Raikkonen's internal combustion engine (ICE), turbocharger, MGU-H, control electronics and energy store, with the ICE change carrying a ten-place grid penalty and all the other components five.
As a result of the extra 30-place penalty - giving him a grid drop of 35 places overall - Raikkonen will start from the back row of the grid behind Fernando Alonso but ahead of Jenson Button, with Button having a 70-place grid penalty this weekend.